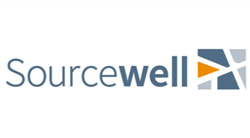 "We can't think of a better organization than Sourcewell to offer FilterED," said Julie Carter, Co-Founder and CEO of GreyED. "Their mission of supporting student outcomes through data insights perfectly aligns with ours."
ST. PAUL, Minn. (PRWEB) June 27, 2022
Sourcewell announces its acquisition of FilterED, a cloud-based platform for schools that collects, measures and analyzes school technology information via self-assessment surveys, or by surveying multiple stakeholders.
FilterED contains three products known as modules that use surveys or inventories to give school leaders a full view of how their district uses technology so they can prioritize initiatives, track growth, and quickly and easily provide updates to their school board and community at large. It captures a wide variety of information, allows users to filter it, and empowers them to make better decisions for their students. The Technology Profile module enables a school district to contribute to state and national collective technology inventories that include rankings and aggregate data regarding assets, systems, life cycles, and other valuable data points.
"The data provided by FilterED has been essential for our planning around technology from the classroom to operations," said Anthony Padrnos, Executive Director of Technology at Osseo Area Schools in Minnesota. "The FilterED Instruction, Learning and Technology module has been used to understand and measure the impact of our digital learning strategies in alignment with the ISTE standards. It has also guided our strategic planning work in this area to identify successes and areas of opportunities for improvement. The IT Governance module has assisted our team to build its capacity around digital hygiene and improve our digital security posture. The Tech Profile module has assisted our team with strategic technology investments as a way to research what other K–12 institutions in Minnesota are using for technology to determine what solutions are viable to consider and how we compare in our technology investments."
"FilterED is a great addition to our portfolio because it is consistent with our commitment to help districts use data to improve student outcomes and support accountability and equity initiatives, as with our SpringMath and Proliftic offerings," said Julie Page, Associate VP of Market Solutions at Sourcewell Technology.
GreyED Solutions created FilterED to support school districts in their technology planning and implementation while promoting systemic, positive changes across their district.
"We can't think of a better organization than Sourcewell to offer FilterED," said Julie Carter, Co-Founder and CEO of GreyED. "Their mission of supporting student outcomes through data insights perfectly aligns with ours."
To help expand the impact of FilterED, Sourcewell created a summer cohort. Interested schools and districts can create a technology profile here. They will receive a report detailing information on technology use by other members of the cohort.
FilterED will be featured in the Sourcewell Technology booth at the annual ISTE conference in New Orleans this week. Attendees can visit booth #443 to get more information on this acquisition and Sourcewell Technology's offerings.
About Sourcewell
Sourcewell is government empowering government since 1978. Use our cooperative purchasing program to save time and money by choosing the products and services you need already on contract. Capture the power of 50,000 participating agencies in North America by checking out more than 400 suppliers already on contract. Tap into our K–12 technology experts to discover a people-centered approach to school technology—from the business office to the classroom. Sourcewell staff aim to be a force multiplier by empowering you to fulfill your public service mission to help your communities. They count on you. You can count on us.
Sourcewell has partnered with Sourcewell Technology to implement FilterED. Sourcewell Technology is a trusted advisor to education leaders, ensuring schools receive lasting value from their technology investments through organizational efficiency and improved student achievement. As a purpose-driven, self-sustaining government entity, we focus as much on the people we serve as the technology solutions we provide.