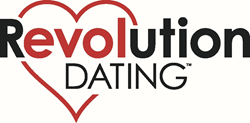 We are so thrilled to see a major uptick in interest from an impressive array of South Florida's most desirable, eligible men of all ages.
Palm Beach Gardens, FL (PRWEB) August 26, 2014
Revolution Dating, an exclusive South Florida matchmaking service, has experienced an astonishing increase in popularity with male clients in recent months. Featuring a experienced staff, highly personalized services, and exciting dating excursions, Revolution Dating continually attracts some of the most professional, sophisticated, and high-caliber single women throughout the region. Local men have begun to take notice and follow suit. This summer, the company helped foster a record number of matches and connections in South Florida.
Ideal for men who are not comfortable in the bar scene or are tired of the game playing, Revolution Dating takes the guess work out of dating. All clients are pre-screened and genuinely looking for a quality relationship, providing an automatic endorsement for fellow matches. Revolution Dating's on-staff love experts also provide personal recommendations about well-suited matches within the program, and offer relationship coaching based on each client's personal dating style.
But Revolution Dating also goes far beyond just recommending compatible singles. The leading dating service frequently holds exciting matchmaking events including kayak trips, luaus, speed dating mixers, and dinner theatre parties to lighten the intensity of dating and take the pressure of planning off of the clients. Each excursion features an even ratio of eligible men and women of equal age groups, and the events boast an impeccable success rate for creating lasting relationships.
"We are so thrilled to see a major uptick in interest from an impressive array of South Florida's most desirable, eligible men of all ages," said Revolution Dating President and Founder Kelly Leary. "The quality of the women participating in our services coupled with Revolution Dating's commitment to going above and beyond to help our clients find love has clearly sparked a 'dating revolution' among the men of South Florida! We are excited to work with our latest wave of clients, and we look forward to helping even more South Floridians discover romance in the months to come."
Building on Leary's Master's Degree in Clinical Psychology and 23 years of success in the dating industry, Revolution Dating offers an unprecedented level of personal attention and relationship guidance to help its clients find love and companionship. Each client receives writing assistance with his or her personal profile, a professional photo shoot, and one-on-one image consulting and coaching. Revolution Dating also offers personal shopping, mock-dating with professional feedback, and a number of other personalized services.
South Florida singles interested in Revolution Dating's services and events should contacts the company at 561-630-XOXO (9696) or visit http://www.revolutiondating.com to learn more.
About Revolution Dating
Revolution Dating is an exclusive Florida matchmaking service that helps single, divorced or widowed men and women find friendship and romance. With clients ranging from Vero Beach to Broward County, the company hosts a wide variety of events and provides individually tailored matchmaking and coaching. Reach Revolution Dating by phone at 561-630-XOXO (9696) or online at http://www.revolutiondating.com. Consultations are available by appointment only at 5090 PGA Boulevard, Suite 208, Palm Beach Gardens, FL 33418.