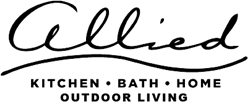 "Not only do we strongly believe in supporting our local veterans but the Parkland Marjory Stoneman Douglas shooting hit us very close to home and we are happy to give back to the Hixon family and play a part in this awesome effort." – Bill Feinberg, President & Owner of Allied Kitchen & Bath
FORT LAUDERDALE, Fla. (PRWEB) November 21, 2019
In collaboration with Host and TV personality Montel Williams and WWE Superstar Lacey Evans, local company Allied Kitchen and Bath will be enlisting their national partners, Omega Cabinetry and luxury brands like Hansgrohe, Blanco and Atlas Hardware, to provide materials and labor to the kitchen makeover that will be featured within the show's production. As a strong supporter of our nation's armed forces and veterans, Allied Kitchen & Bath is very excited about the opportunity to help out in such a dynamic way!
U.S. Navy veteran Chris Hixon, a 27-year veteran (5 active, 22 reserve) who served in Desert Storm and Desert Shield, sacrificed his life on February 14, 2018, when the Athletic Director ran into Marjory Stoneman Douglas High School and tried to save the lives of students by disarming an active shooter. Hixon is survived by his wife Debra and their two sons, Thomas and Corey. Chris Hixon received Military Funeral Honors before he was laid to rest at the early age of 49. "He loved being American and serving his country, and he instilled it in his students," said Debra. Debra is a 29 year teacher in the Broward County School System and serves as a Magnet Coordinator.
"Not only do we strongly believe in supporting our local veterans but the Parkland Marjory Stoneman Douglas shooting hit us very close to home and we are happy to give back to the Hixon family and play a part in this awesome effort." – Bill Feinberg, President & Owner of Allied Kitchen & Bath
The filming will take place at the Hixon home in Hollywood, FL on 12/2 through 12/13 with the final reveal episode happening on 12/13. The final episode unites the entire community, cast, brand partners and volunteers, creating a true "community celebration" of support for the transformation they have created together.
Military Makeover will air this season on Lifetime TV on February 14, 2020, at 7:30am EST. All previously aired episodes may be viewed on militarymakeover.tv or brandstar.tv.
###
Military Makeover with Montel®, A BrandStar Original, is America's leading branded reality TV show, offering hope and a helping hand here on the home front to members of our military and their loved ones. Talk show legend and military advocate Montel Williams, a veteran of both the Marine Corps and the Navy, creatively co-produces the show and works with a colorful cast that seeks to transform the homes and lives of military families across the country. The cast includes co-host Art Edmonds, designer Jennifer Bertrand and contractor Ryan Stanley. This special series enlists caring companies of all sizes as well as nonprofits and the local community. Help starts at home for veterans on Military Makeover. Join us as our makeover team engages to change the living situation – and the lives – of these deserving families. Military Makeover with Montel EPK
After 35 years of successful business in South Florida, Allied Kitchen & Bath has brought the renovation/ remodeling process down to a science. Allied's company culture is to treat their current and incoming clients as family and their homes as their own, delivering the highest form of service and dedication throughout the project and at times, far beyond. With two beautiful showrooms in Broward County, Allied Kitchen & Bath has not only been able to provide the highest quality service through design and construction but also for high end plumbing and hardware choices. The Feinbergs have also implemented their "pay it forward" mentality by hosting multiple events for non-profit organizations raising millions of dollars through over 200 sponsored events.