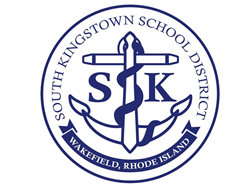 South Kingstown Public Schools invites all potential vendors to register online.
WAKEFIELD, R.I. (PRWEB) February 11, 2021
South Kingstown Public Schools announced it has joined BidNet Direct's Rhode Island Purchasing Group and will be publishing and distributing upcoming bid opportunities on the system. The Rhode Island Purchasing Group connects participating agencies from across Rhode Island to a large vendor pool and streamlines the bid and vendor management process. BidNet's Rhode Island Purchasing Group provides notifications to registered vendors of new relevant solicitations, as well as any addenda and award information from participating agencies across Rhode Island, and can be accessed at http://www.bidnetdirect.com/rhode-island.
South Kingstown Public Schools joined the purchasing group in January, and will utilize the system to publish and distribute upcoming bid opportunities. The Rhode Island Purchasing Group is a single, online location that manages sourcing information and activities and provides local government agencies throughout Rhode Island the tools needed to minimize costs and save time throughout the purchasing process.
"We are always looking to increase our vendor pool and competition," says Maria Parrillo, Director of Purchasing for South Kingstown Public Schools. "We hope the Rhode Island Purchasing Group will help us extend the reach of our solicitations, and it can help our vendors find more local opportunities, and allow them to submit bids in a secure electronic environment," she continued.
Registered vendors can access all open bids, related documents and files, additional addenda and award information. In addition, the Rhode Island Purchasing Group offers a value-added service to notify vendors of new bids targeted to their industry, all addenda and advance notification of expiring term contracts. Registered vendors have access to not only South Kingstown Public Schools bid opportunities, but all participating agency bids.
Vendors may register on the Rhode Island Purchasing Group at: http://www.bidnetdirect.com/rhode-island. BidNet's vendor support team is available to answer any questions regarding the registration process or the bid system at 800-835-4603 option 2.
Other local government agencies in Rhode Island looking to switch from a manual bid process, please contact the Rhode Island Purchasing Group for a demonstration of the no-cost sourcing solution.
About South Kingstown Public Schools:
South Kingstown School Department comprises seven (7) schools that service over 2,875 students. South Kingstown High School is a comprehensive 9 - 12 high school and provides one of the strongest art, music, career technical education, and athletic programs in the state. Curtis Corner Middle School is a 7 - 8 middle school and Broad Rock Middle School is a 5 – 6 middle school. Matunuck Elementary School, Peace Dale Elementary School, and West Kingston Elementary School service K-4. Wakefield Elementary School services PreK-4. Our schools sit on beautiful grounds that total more than 250 acres and support learning in and out of our school buildings. The district has approximately 310 certified staff (administrators, teachers, counselors, nurses, other) and 155 non-certified staff (clerks, custodians, maintenance, and teacher assistants). The district is proud of its ability to use our financial resources wisely, purposefully, and responsibly to maintain and enhance a high-quality education for all students because it is our belief that our children are our most important asset in the community.
Mission
Our mission, in partnership with families and the entire educational community, is to educate and engage ALL of our students in the knowledge and skills necessary to ensure readiness and success in college and career.
Collective Commitments
A COMMITMENT TO
Student Learning

culture of GROWTH & achievement
personalized, deeper learning to meet the needs of ALL
developing the WHOLE child
Collaborative Culture

grounded in shared decision making & a professional learning community
engaging in active, open communication within an environment where it is safe to express differences, share successes and learn from mistakes
develop partnerships with increased opportunities while fostering community pride
Continuous Improvement

measure student growth & learning with practices & quality assessments to inform our daily decisions
use of thoughtful, systematic processes to evaluate and improve all programs, strategies and practices
ensure that ALL members of our community embrace the focus of GROWTH and learning
About BidNet Direct:
BidNet Direct, powered by mdf commerce, is a sourcing solution of regional purchasing groups available at no cost to local government agencies throughout the country. BidNet Direct runs regional purchasing groups, including the Rhode Island Purchasing Group, across all 50 states that are used by over 1,500 local governments. To learn more and have your government agency gain better transparency and efficiency in purchasing, please visit https://www.bidnetdirect.com/buyers