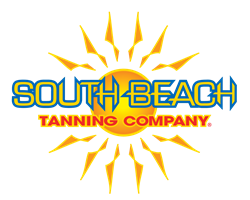 The advantages to the members of the salons that we purchase and close are tremendous
Orlando, Florida (PRWEB) August 04, 2016
South Beach Tanning Company is continuing to expand market penetration by purchasing existing tanning facilities, closing the location and moving the members to an existing South Beach Tanning Company salon.
During the first quarter of 2016, the South Beach Hunters Creek location was the benefactor of a group of new members that has been annexed into the existing membership base. "The advantages for the members of the salons that we purchase and close are tremendous." Said Brian Hibbard, President & CEO of the South Beach Tanning Company. "Typically, they have left a salon that has not kept up with the industry and has antiquated equipment and membership programs. They walk into our salon and are in awe of the state-of-the-art equipment and our approach to overall membership experience."
The Hunters Creek salon is located at 12720 S. Orange Blossom Trail just off 417 at the Intersection of Orange Blossom Trail and Deerfield Blvd in the Deerfield Plaza adjacent to LA Fitness.
"Purchasing smaller independent salons, closing them and moving the members to one of our salons is a win-win for everyone involved." Said Hibbard. "The members really appreciate what our salons have to offer and many of their staff continue employment with us, providing them a career path within our company."
About South Beach Tanning Company
South Beach Tanning Company is headquartered in Orlando, FL, and operates both corporate and franchise locations throughout 10 different states. Founded by Brian Hibbard, a CPA, South Beach Tanning has been in business since 2003 and in 2014 was named to the Inc 5000, a list of the fastest growing privately held companies in the U.S. Individuals interested in franchising with the South Beach brand, or existing salons looking to convert to the South Beach brand, should contact their Franchise Sales Director at 855-844-8377 or visit our franchise website at http://www.southbeachtanningfranchise.com