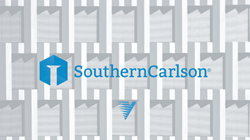 RALEIGH, N.C. (PRWEB) August 11, 2020
SouthernCarlson is a leading distributor of the most recognized brands of construction and industrial fasteners, tools, and supplies in the industry. Supported by their network of services and repair technicians, SouthernCarlson encompasses over 150 locations across the United States and Mexico.
SouthernCarlson's Supply Chain Planning and Purchasing teams are committed to customer service by making sure their customers have the right products, right when they need them. Fast distribution with same-day and next-day delivery sets them apart from their competitors, and with the broadest selection of high-quality products, they strive to ensure all customers' construction projects stay on time and within budget. To stay on top of this task throughout their own dynamic growth, SouthernCarlson needed to digitize their supply chain planning and purchasing processes and centralize planning across the business. They chose Vanguard's cloud-based Multi-Echelon Inventory Optimization (MEIO) solution for this initiative.
Vanguard MEIO takes the guesswork out of the purchasing process and builds optimal procurement plans for each supplier by forecasting product demand; optimizing inventory levels across all warehouses; and automatically accounting for supplier lead times, purchasing rules, and shipping logistics. Vanguard is eliminating the time SouthernCarlson planners and warehouse managers have to spend on tedious planning activities and manual data manipulation.
SouthernCarlson's Director of Procurement and Inventory Control, Stephanie Kalie, said "The benefits of Vanguard's MEIO include highly competitive service levels along with a reduction in overall inventory. Through this partnership, SouthernCarlson will ensure our customers have fewer stockouts, improved service levels, and avoid costly product delays. The high levels of customer service and increased supply & demand planning efficiencies will have a positive impact on SouthernCarlson as well as our supplier and customer partners."
About SouthernCarlson
SouthernCarlson is a leading national distributor of the most recognized brands of construction and industrial tools, fasteners, packaging, and facility supplies. SouthernCarlson serves a broad array of customers and markets across the US and Mexico from over 150 locations.
About Vanguard Software
Vanguard Software introduced its first product for decision support analysis in 1995. Today, companies across every major industry and more than 60 countries rely on the Vanguard Predictive Planning platform. Vanguard Software is based in Cary, North Carolina.