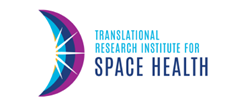 Machine learning and artificial intelligence technologies are invaluable tools in addressing the healthcare challenges associated with long-duration human space flight
PASADENA, Calif. (PRWEB) July 25, 2018
The Translational Research Institute for Space Health (TRISH), a NASA-funded innovation research and development institute, is set to host a special virtual workshop, 'Artificial Intelligence for Healthcare in Long-Duration Human Space Flight,' at Caltech on Tuesday, July 31, 2018 at 8:45 am PST.
As NASA prepares to send astronauts farther and longer in space than ever before in human history, deep space exploration will pose considerable physical and mental health risks for the select few who will journey. There will be long communication gaps for the journey to Mars, a 30-36 months spaceflight, which will require cutting-edge, transformative health technologies to predict, protect and preserve human health. Artificial Intelligence (AI) is quickly rising to the top of the list as a mechanism to keep astronauts safe.
Join TRISH and academic and industry experts who will discuss emerging technologies from biosensors and health data generation to data aggregation to human interaction for this one day interactive.
Open to scientists, academics, and the general public via livestream the fascinating event will bring together a number of experts, including world-renowned genomics pioneer, Dr. Leroy Hood, to discuss the critical role of big data in changing the healthcare landscape and how AI and machine learning, (ML) are being used to keep humans safe during deep space missions.
Hosted by Professor Steve Mayo, Bren Professor of Biology and Chemistry and Leadership Chair of the Division of Biology and Biological Engineering at Caltech, the interactive workshop seeks to promote the long-term opportunities that R+D present in innovating for the human condition, specifically in deep space and TRISH's commitment to funding space health research developed by the world's best and brightest.
Speaking ahead of next Tuesday's event Prof. Mayo said, "Big data is having an impact in many fields and there is a tremendous opportunity to use this approach to create machine learning and artificial intelligence technologies to address the healthcare challenges associated with long-duration human space flight.
"This is exactly the kind of cutting-edge, highly interdisciplinary workshop that is needed to help set future directions for the development of applications in this area."
About TRISH
Led by Baylor College of Medicine's Center for Space Medicine, TRISH is a consortium with the California Institute for Technology and the Massachusetts Institute for Technology.
Livestream viewers are encouraged to submit comments and questions via Twitter @bcmspacehealth with #spacehealth.
For more information contact:
Stratis.Catacalus(at)bcm.edu
Note to Editor:
Partnering with NASA through a cooperative agreement, the Translational Research Institute for Space Health (TRISH) funds high-risk, high-reward, transformative human health technologies and performance solutions to predict, protect, and preserve astronaut physical and mental wellness during deep space exploration missions.
Focused on early stage (proof of concept) and late stage (market-ready) research, TRISH stands apart from other funding organizations due to its high-risk tolerance, its flexible grant mechanisms, and its ability to connect researchers with NASA scientists and space analogs.
For more information on research funding go to http://www.bcm.edu/spacehealth