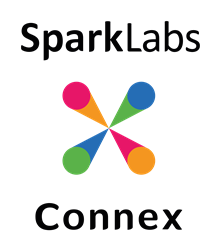 "Working with SparkLabs Connex will enable us to address the growing smart city opportunity," states Danial Mausoof, Global Head of Enterprise Sales at Nokia.
SINGAPORE (PRWEB) February 27, 2020
SparkLabs Group (http://www.sparklabsgroup.com), a network of accelerators and venture capital funds, has launched SparkLabs Connex, a new startup accelerator focusing on IoT, smart cities and proptech. It is based on SparkLabs' proven accelerator model and will leverage its deep presence in key innovation ecosystems, including Silicon Valley, Seoul, Shenzhen, Taipei and Singapore.
SparkLabs Connex (http://www.sparklabsconnex.com) unites the supply (startups) and demand (cities, technology vendors, enterprise customers and industry organizations) sides of the IoT, smart city and proptech ecosystems to accelerate access to innovation. This accelerator will invest in startups that address key market drivers, including 5G monetization, sustainability and green building initiatives, and leverage emerging technology enablers, such as 5G, Low Power WANs, eSIMs, artificial intelligence and security.
"We are fortunate to have Charles Reed Anderson join us as the Managing Partner of SparkLabs Connex. He is one of Asia's leading advisors to governments, enterprise customers and technology vendors on how to successfully navigate the increasingly complex IoT, smart city and proptech solution ecosystems. He is a recognized thought leader in these areas, so we are excited to have him on board," states Jay McCarthy, Co-founder of SparkLabs Group.
Charles is the founder of CRA & Associates, a Singapore-based IoT and smart cities advisory firm, and has previously served as a Senior Advisor on IoT to McKinsey & Company, led the IoT, Mobility and Telecoms practices for IDC Asia Pacific, and worked for leading global operators O2 (Telefonica), Vodafone and BT Global Services.
"My ambition is for SparkLabs Connex to become the innovation hub for the IoT, smart city and proptech ecosystems, and I'm excited with the quality and variety of partnerships we have signed at launch - and will sign in the future. SparkLabs Connex is more than an accelerator, it's an ecosystem play, and we believe it creates a unique value proposition for startups, partners and investors," explains Charles.
SparkLabs Connex will be working with leading ecosystem players that enable us to assess the startups in which we invest. Connex partners include leading technology vendors Nokia, True Digital, Beca and Skyroam, as well as the cities of Taipei, Taiwan, Songdo, South Korea and Darwin, Australia. In addition, Connex is partnering with GO SMART, the Global Organization of Smart Cities, which shares innovation and best practice with over 325 cities and vendors globally, and the Urban Technology Alliance, which has eight Smart City testbeds across cities in France, Spain, Japan, Korea and Taiwan.
"Working with SparkLabs Connex will enable us to address the growing smart city opportunity. We can help solve the challenges of smart city orchestration with our solutions, such as the Integrated Operations Center, and expand our smart city ecosystem while answering the needs of our enterprise customers," states Danial Mausoof, Global Head of Enterprise Sales at Nokia.
SparkLabs Connex Venture Partners include Thomas Jakob, Managing Director of TEGEOS Consulting, Regional President of Bosch.IO for Asia Pacific, and former CEO/CFO for T-Systems in Asia Pacific; Alex Tan, Executive Director of Qala Investments, former CIO of mobile operator M1, and former Senior Director for Next Generation Infrastructure responsible for the delivery of Singapore's Smart Nation Platform for the Infocomm Development Authority (IDA); and Anthony Bartolo, EVP and Chief Product Officer of Avaya and former EVP and Chief Product Officer of Tata Communications, who in 2019 was named as a "Power 100" individual, a global index of the leading professionals in the Telecommunications industry.
"In a connected world where AI-driven IoT solutions prevail, the ecosystem of partners contributing innovative ideas, helping to bring them to fruition and the capabilities to scale them up is crucial. Charles and Connex are ideally placed to connect these required parties and fill the ecosystem with life," says Thomas Jakob.
These new additions complement the existing Venture Partners Kai Huang, Co-founder at Flash Bike, Co-founder and former CEO at Blue Goji, and Co-Founder of Guitar Hero; Charles Huang, Co-founder and CEO at Indigo 7, Co-founder of Guitar Hero, and former COO of Leeo; and Jeffrey Guo, Chairman of Syntrend Creative Park and Syntrend Startup Foundation.
"GO SMART drives collaboration between cities and the technology vendors that provide smart city solutions. The partnership with SparkLabs Connex will provide GO SMART with access to new solutions and use cases, and also connect us to SparkLabs Group's global ecosystem of startups," explains Chen-Yu Lee, Secretary General of GO SMART.
About SparkLabs Group
SparkLabs Group (http://www.sparklabsgroup.com) is a network of startup accelerators and venture capital funds that has invested in over 280 companies across 6 continents. SparkLabs Group was awarded the Newsweek Momentum Award in November 2019, ranking it as one of the "Top 100 Smart City Partners" globally, and the only venture capital firm or accelerator included in the ranking.
SparkLabs' accelerator network consists of SparkLabs Korea (Seoul), SparkLabs Cultiv8 (AgTech, FoodTech & Sustainability in Sydney & Orange, Australia), SparkLabs Taipei, SparkLabs Frontier - ASU (Arizona State University), and others. In 2019, SparkLabs Group launched SparkLabs Foundry (http://www.sparklabsfoundry.com), an "innovation-as-a-service" platform for the Forbes Global 2000.