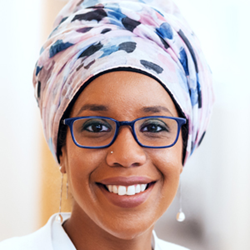 Spartan is excited to announce our new Scientific Advisory Board. This expert advice will play an important role in our future scientific advances in the environmental testing industry. - Paul Lem, CEO of Spartan Bioscience
OTTAWA, Canada (PRWEB) September 06, 2019
Spartan Bioscience, the leader in portable DNA testing, today announced the formation of a Scientific Advisory Board for its environmental DNA testing platform and on-site Legionella DNA test. The Board will work closely to advance Spartan's mission of reducing Legionnaires' disease outbreaks around the world.
"Spartan is excited to announce our new Scientific Advisory Board," said Paul Lem, M.D., CEO of Spartan. "This expert advice will play an important role in our future scientific advances in the environmental testing industry."
The Scientific Advisory Board is comprised of world-leading experts in waterborne pathogens and Legionella, including: Dr. Shaimaa Ahmed (Chair), Robert Bowcock, Tim Keane, William B. Pearson, and Nigel Richardson.
About Dr. Shaimaa Ahmed
Shaimaa Ahmed, Ph.D., is Spartan's lead microbiologist. Dr. Ahmed is responsible for environmental assay development and integrating assays with Spartan's rapid genetic testing device. Prior to Spartan, she was a Researcher for Health Canada, where she conducted novel research of environmental toxicants. Dr. Ahmed is a member of leading Legionella control committees, including American Society of Heating, Refrigerating and Air-Conditioning Engineers (ASHRAE) 188, ASHRAE 514, and ISO 12869. She holds a bachelor's degree in pharmacology from McMaster University and a Ph.D. in pharmacology and toxicology from the University of Toronto.
About Robert Bowcock
Robert Bowcock is the founder of Integrated Resource Management, LLC and has more than 30 years of experience in water management. Previously, he served as a Water Utility Manager in California; worked for the Metropolitan Water District of Southern California; and as a U.S. Army Civil Affairs Team Leader who designed water systems for the federal government. Mr. Bowcock has been appointed to serve on several Watermaster Boards and is a licensed California Grade V water treatment operator. He provides routine expert witness work to legal firms in water resource management.
About Tim Keane
Tim Keane is recognized internationally as a leading expert in controlling Legionella in building and industrial water systems. He has published articles and books on the subject and has co-written regulatory documents for ASHRAE and American Society for Healthcare Engineering (ASHE). Mr. Keane has over 25 years experience in water system consulting and over 10 years experience in facility design, construction and operation. His company, Legionella Risk Management, Inc. provides consulting services for including; outbreak investigation, root cause analysis, control and remediation of legionella from water systems in commercial buildings, healthcare and industrial facilities.
About William B. Pearson
William B. Pearson is a Certified Water Technologist and president of BPEARSON Consulting LLC. He has more than 40 years' experience in the water treatment industry – specializing in Legionella risk management. Mr. Pearson is active in many water treatment technical trade and related professional associations. He currently serves as Liaison for the Association of Water Technologies (AWT) to ASHRAE and the Cooling Technology Institute (CTI). In addition, Mr. Pearson is the past chair of the AWT and ASHRAE Legionella committees, and has served on the AWT task forces to the American Society for Healthcare Engineering (ASHE) and the U.S. Green Building Council (USGBC).
About William Rhoads
William Rhoads, Ph.D., is a research scientist at Virginia Tech. His research explores applied environmental microbiology and chemistry in building drinking water systems. William earned his PhD in Civil and Environmental Engineering at Virginia Tech, where he was supported by the Charles E. Via Doctoral Fellowship, the AWWA Larson Aquatic Research Doctoral Scholarship, and the Alfred P. Sloan Foundation Microbiology of the Built Environment Program. His dissertation work, entitled Growth of Opportunistic Pathogens in Domestic Plumbing: Building Standards, System Operation, and Design, has been recognized with honors, including the 2017 Outstanding Doctoral Student Award in the College of Engineering at Virginia Tech and the 2017 CH2M/AEESP Outstanding Doctoral Dissertation Award. He has led multiple bench-, pilot-, and field-scale research projects and surveys investigating the presence and remediation of opportunistic pathogens in the aftermath of water quality emergencies, natural disasters, and severe contamination.
About Nigel Richardson
Nigel Richardson is an award-winning independent water consultant with more than 40 years of experience in managing Legionella internationally. Currently, he is managing director of Collaton Consultancy Limited and serves as an expert witness for Legionella, Pseudomonas, and water treatment. Previously, Mr Richardson was president of a Brazil water treatment company, director of European logistics for Nalco, and managing director of Legionella Control International. Mr. Richardson is the former chair of the Water Treatment Group for the British Association of Chemical Specialties, a member of the UK's Water Management Society, and a Fellow of the Institute of Healthcare Engineering & Estate Management. Mr. Richardson holds a bachelor's degree in environmental science from De Montfort University and a master's of business administration (MBA) from the Open University Business School.
About Spartan Bioscience
Spartan Bioscience is the leader in on-demand DNA testing.(1) The Spartan Cube®, the world's smallest DNA testing platform, enables unprecedented portability and convenience in applications such as infectious disease, pharmacogenetics, and food and water safety testing. Spartan created the first on-site Legionella DNA test to prevent the risk of Legionnaires' disease outbreaks in buildings. It consists of the Spartan Cube and a single-use disposable test cartridge. Spartan's Legionella test is validated according to ISO 12869.(2) For more information, visit environmental.spartanbio.com
References
1. Roberts JD et al. (2012). Lancet. 379:1705–11.
2. Ahmed S et al. (2019). Journal of Water and Health. 17(2): 237–253.