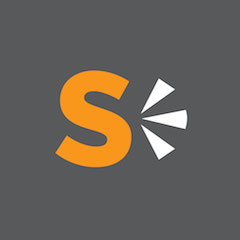 "Our latest enhancement delivers a tool by which the promise of natural language IVR can finally be realized."
OLD GREENWICH, Conn. (PRWEB) December 05, 2018
Speakeasy AI today announced the release and general availability of enhanced functionality to seamlessly integrate enterprise IVR platforms with digital bots. This latest release works with the entire Speakeasy AI suite while improving cross channel journeys as customers switch from IVR to chat and/or IVR to bot.
The new functionality from Speakeasy AI passes customer intent, while seamlessly shifting the conversation to the new channel for routing, to improve customer and agent experience while increasing the opportunity for self-service.
Speakeasy AI is revolutionizing the IVR market by allowing businesses to utilize the power of Speakeasy AI's proxy server to manage conversations via scripts. By giving customers access to a scripting environment for the IVR, businesses can utilize AI to enhance IVR functionality and add new use cases in minutes instead of months.
These scripts bridge the gap between an enterprise's digital bot and its IVR, regardless of the deployment. Speakeasy AI is the first voice AI solution to enable any enterprise IVR that supports MRCP v.2 to be fully integrated with any AI or digital bot system.
"By exposing IVR control to a scripting environment that is separate from the IVR platform, we continue to deliver on our mission to give power to the enterprise and its AI investments (bots, NLP engines, etc.) to control the call," said CTO, Moshe Villaizan.
This level of customization and flexible integration is the next generation of voice customer experience, and expands use cases across disparate IVR and bot platforms where Speakeasy AI's speech-to-intent can be leveraged.
"Our latest enhancement delivers a tool by which the promise of natural language IVR can finally be realized," said CEO, Frank Schneider. "Seamless customer experience as customers switch channels to and from voice is only possible with this type of agile integration solution that enables previously siloed systems to finally play nice together for the sake of the enterprise and most importantly, its customers."
Speakeasy AI's enhanced integration capabilities will be available to customers during Active Listening phase as well as with the full delivery of the Speakeasy AI solution.
To uncover how speech-to-intent can help, contact Speakeasy AI to start with a listening engagement. A listening engagement with Speakeasy AI delivers a blueprint for enterprise ROI. Contact Speakeasy AI at hello@speakeasyai.com or visit http://www.speakeasyai.com.
About Speakeasy AI
Our mission is to make it easier for businesses to understand and respond to their customers' needs in voice with AI. We accomplish this mission by using the world's first and only Speech-to-Intent™ solution. Combined with our end-to-end reporting, our solution provides real-time insights into understanding customers' intents, needs and outcomes. And since an AI platform is only as good as its improvement cycle, we enable rapid updates to ensure wins are delivered on the day you launch. With our voice AI solutions and our team's proven expertise, we work tirelessly to provide better voice experiences and deliver understanding as a service. Discover your ROI today via a Speakeasy AI listening engagement - start here at http://www.speakeasyai.com.