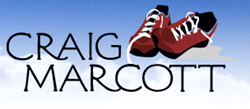 Every action plan will be different and will be specific for the needs of the family it is created for.
Melville, NY (PRWEB) March 19, 2014
Craig Marcott knows families with special needs children may be in need of special needs planning to create an action plan for the future. Craig understands that all families are unique and will not fit into a "cookie-cutter" plan. Each family has their unique circumstances and, because of this, need a plan for the future that will meet their specific needs.
Some families may want help along every step of the way while others may need help in specific areas. For parents who need to continue to make medical and dental decisions for their child, Craig Marcott helps file 17-A guardianship petitions once their children reach the age of 17. He also helps parents create an "action plan" so that they can continue to move forward.
"Action plans are basically the steps and processes that families need to take for their special needs children to make sure they're taken care of for the future," said Craig Marcott, owner of Special Needs Plan LI. "Every action plan will be different and will be specific for the needs of the family it is created for."
Craig Marcott also assists parents properly fund a special needs trust for their special needs child. Since life insurance is often the preferred method of funding due to the tax treatment (it is not subject to ordinary income tax), Craig has assembled over 40 insurance companies to choose from. This allows him to be product-neutral and choose the best solution.
He also offers consultations and workshops for families and professionals, including Special Education PTA (SEPTA) groups.
For more information about services that Craig Marcott offers, including special needs consultations, workshops and Guardianship services, visit http://www.specialneedsplanli.com.
Craig Marcott has over 20 years experience as a Certified Financial Planner™ and 100% of his practice is devoted to Special Needs and Estate Planning. Many parents are attracted to his holistic team approach, which extends to his Guardianship and SSI/Medicaid services. Craig's personal expertise and engaging presentations make him a popular speaker with schools and organizations serving the special need population.
"My job is to help make the present less stressful by planning for the future." – Craig
Craig Marcott is located conveniently at 445 Broadhollow Road, Suite 25 in Melville, New York 11747. Craig may also be reached at 631-286-1061.