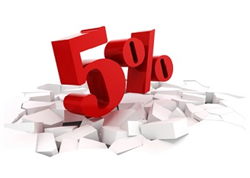 (PRWEB) December 18, 2015
SmartPHOTOeditors (SPE) is pleased to announce a 5 percent seasonal discount for all SPE photo editing service orders placed through the close of business on January 2, 2016. SmartPHOTOeditors is providing the special discount to both new and existing clients so that all SPE customers can complete priority tasks and save money at the same time during this traditionally busy period.
For clients who are new to SPE, the SmartPHOTOeditors seasonal discount will serve as an economical introduction to the entire photo editing services delivered by SmartPHOTOeditors to global clients — from real estate imaging services to portrait services and floor plan conversions. Additional photo editing services from the SmartPHOTOeditors team of experts include image clipping, photo restoration, 360 degree panoramas, image manipulation, Photoshop services, Lightroom services and virtual staging.
The seasonal discount is also intended to serve as a method for SmartPHOTOeditors to say "Thank You" to all outsourcing clients at the conclusion of a busy and successful year of specialized photo editing. For many years, SmartPHOTOeditors has been active in the competitive global outsourcing business — this long-term success is especially attributed to an expanding group of SPE clients who want expert help with their time-sensitive and specialized photo editing needs.
At SmartPHOTOeditors, both new and current clients receive a winning combination — world-class quality, fast turnarounds and cost-effective pricing. As recently observed by a senior operations manager at SPE, "Quality is guaranteed in every project we undertake. The driving force behind our efforts is our dedication to quality, commitment to delivery and never-give-up attitude to improve photo editing processes so that our customers benefit from lower costs. Our simple promise is to deliver the highest quality product so that our clients can focus on their core competencies and excel in their business. SmartPHOTOeditors provides a one-stop shop photo editing solution throughout Europe, the United States, New Zealand, Australia and beyond."
To review case studies and testimonials regarding SPE success stories, visit the SmartPHOTOeditors website: https://www.smartphotoeditors.com
For example, one of the case studies published on the SPE website discusses how one client saved money and increased their processing capabilities — "Norway-based Photo Editing Firm Cuts Image Processing Expense by 50 per cent and Increases Processing Capacity to 3 Million Images per Annum."
About SmartPHOTOeditors:
SmartPHOTOeditors' image editing team based in Bangalore, India and is an experienced global outsourcing leader in advanced photo editing services. SmartPHOTOeditors provides world-renowned quality and service to entrepreneurs, small businesses and Fortune 1000 companies. The SmartPHOTOeditors team includes expert photo editors who consistently deliver best-in-class photo editing services.