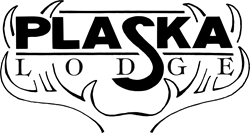 PLASKA, Texas (PRWEB) March 25, 2020
Texas never fails to deliver when it comes to hunting. It is the best state for hunting in the entire country. This year at Plaska Lodge They Harvested several large trophy whitetail; one for the record books scoring a perfect 200! This hunting ranch lives up to its exceptional reputation.
Hunting at the Plaska Lodge
For more than a decade now, Plaska Lodge has held a special place in the hearts of many hunters across the nation. It not only has tons of exotic animals, but the hospitality of the Molloy's make their guests feel comfortable right from the moment they contact the ranch. They make all the arrangements for each guest's hunting trip. They are able to accommodate large groups. The Molloy's offer private bedrooms, hot meals, and lots of good conversation. The accommodation facilities are excellent, but the selection of animals was our primary focus. Plaska Lodge has 12,000 acres of premium hunting land. Their hunting guides are very experienced not only on the ranch, but also with every level of hunter from experienced to novice.
This is why guests all agree to come back to Plaska Lodge year after year to hunt another Whitetail buck. Plaska Lodge is having special pricing on all hunts booked from now until Memorial Day. This is a hunting experience like no other in Texas. Get to Plaska Lodge next year, the spots are filling fast.
Contact Information:
Oren Don Molloy – Ranch Owner
(940)585-1008
13705 FM 1041
Memphis, TX 79245
plaska@valornet.com
https://plaskalodge.com/deer-hunts-in-texas/