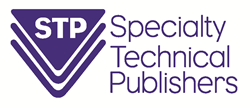 VANCOUVER, British Columbia (PRWEB) December 18, 2018
Specialty Technical Publishers (STP) and Specialty Technical Consultants (STC) announce the availability of the newly updated International Audit Protocol Consortium (IAPC) EHS audit protocol for China. Leading companies around the world use IAPC EHS audit protocols to understand the scope of their EHS regulatory obligations and rapidly collect, share, archive, and export audit findings in a cost effective manner. IAPC EHS audit protocols are now prepared by STC in partnership with STP and continue to focus on those national (plus, in some cases, regional or provincial) EHS requirements that have site-specific application for manufacturing operations. As a leading EHS management consulting firm with a global network of experienced EHS teaming partners, STC has indepth knowledge and technical expertise of local/regional EHS requirements.
STP and STC maintain leading-edge EHS audit protocols for more than 30 jurisdictions. The protocol documents are written in English and are available in MS Word, Adobe Acrobat and Excel formats, as well as through STP's web-based portal or can be integrated into an existing company platform. Using the protocols' custom templates and advanced functionality features, auditors can easily track audit findings and manage data over time to improve compliance, risk management and safety performance. In addition, STP's formatting is compatible with leading risk management and sustainability platform providers.
Highlights of selected legislation covered in the newly developed protocol include:

"Classified Directory for Environmental Impact Assessment of Construction Projects issued on September 1, 2017, effective on April. 28, 2018" repealed and replaced the Directory from June 1, 2015. This Directory classifies the industries with environmental impact assessment documents (the environmental impact statement, environmental impact form, or environmental impact registration form). It covers 50 industries and 129 categories.
"Environmental Protection Tax Law of the People's Republic of China, January 1, 2018," imposes requirements on enterprises, public institutions and other producers and operators that directly discharge pollutants to the environment; such organizations pay an environmental pollution tax in accordance with the schedules and provisions of this Law. The Law specifies the tax basis and tax amount payable. This Law includes provisions for tax reduction and exemption, and provisions for collection and administration of the environmental protection tax.
"Measures for the Supervision and Administration of Three Simultaneities of Facilities for the Prevention and Control of Occupational Diseases of Construction Projects, May 1, 2017," apply to prevention and control of occupational diseases for projects involving new construction, reconstruction, expansion and technical reconstruction as well as technical introduction projects that may have occupational disease hazards.
"Regulations on the Management of Using Specialized Installations, January 16, 2017," specify the management requirements for safety and energy conservation related to the specialized installations that are listed in the Specialized Installations Catalogue.
"Special Purpose Motor Vehicles in Defined Fields Safety and Technical Supervision Regulation, January 16, 2017," imposes technical specifications for designing, manufacturing, modifying and repairing in-plant motor vehicles, which are types of special installations. The Standard also imposes safety requirements on the use of such vehicles.
"Announcement on Issuing the China Catalogue of Strictly Restricted Toxic Chemicals (2018), January 1, 2018," promulgated the China Catalogue of Strictly Restricted Toxic Chemicals (2018) and corresponding instructions for the process of obtaining clearance notice for environmental administration of import/export of toxic chemicals. The Announcement includes the following three annexes: China Catalog of Strictly Restricted Toxic Chemicals (2018); Instructions for Application for a Clearance Notice for Environmental Administration of Import of Toxic Chemicals; and Instructions for Application for a Clearance Notice for Environmental Administration of Export of Toxic Chemicals.
"Announcement on the issuance of the List of Priority Controlled Chemicals (First Batch), January 10, 2018," includes a list of priority chemicals that need to be further controlled and which production must be reduced.
"Safety Specifications for Road Vehicles Transporting Explosive Substances and Toxic Chemical Substances - GB 20300-2018," was issued in June 2018 and became effective on July 1, 2018. This Standard repealed and replaced the GB 20300-2006. The standard includes technical requirements and labeling of road vehicles used to transport explosive and toxic chemical substances.
For more information on all International EHS audit protocols offered by STP and STC click here.
About Specialty Technical Publishers
Specialty Technical Publishers (STP) produces technical resource guides covering environmental, health & safety, transportation, accounting, business practices, standards and law, offering comprehensive guidance on key compliance and regulatory issues. STP is a division of Glacier Media Inc., a Canadian information communications company that provides primary and essential information in print, electronic and online media. Glacier's Business and Professional Information Group publishes directories, technical manuals, research and development materials, medical education, electronic databases, investment information and specialty websites.
About Specialty Technical Consultants
Specialty Technical Consultants, Inc. (STC) is a specialized management consulting firm working to enhance environmental health and safety (EHS) performance. Through its consulting services, STC partners with clients to strengthen management systems' design and implementation, and identifies needs and implements solutions to meet business objectives. Services provided include: EHS compliance support; risk assessment; EHS auditing; corporate responsibility and sustainability; EHS management systems development and implementation; EHS regulatory information tools; and EHS training.
STC is certified as a Woman-Owned Business Enterprise (WBE) by the Women's Business Enterprise National Council (WBENC) and the Supplier Clearinghouse for the California Public Utilities Commission, and as a Disadvantaged Business Enterprise (DBE) by the California Department of Transportation (Caltrans) Disadvantaged Business Enterprise (DBE) Program.