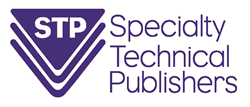 VANCOUVER, British Columbia (PRWEB) August 21, 2018
Specialty Technical Publishers (STP) and Specialty Technical Consultants (STC) announce the availability of the newly updated International Audit Protocol Consortium (IAPC) EHS audit protocol for India. Leading companies around the world use IAPC EHS audit protocols to understand the scope of their EHS regulatory obligations and rapidly collect, share, archive, and export audit findings in a cost effective manner. IAPC EHS audit protocols are now prepared by STC in partnership with STP and continue to focus on those national (plus, in some cases, regional or provincial) EHS requirements that have site-specific application for manufacturing operations. As a leading EHS management consulting firm with a global network of experienced EHS teaming partners, STC has indepth knowledge and technical expertise of local/regional EHS requirements.
STP and STC maintain leading-edge EHS audit protocols for more than 30 jurisdictions. The protocol documents are written in English and are available in MS Word, Adobe Acrobat and Excel formats, as well as through STP's web-based portal or can be integrated into an existing company platform. Using the protocols' custom templates and advanced functionality features, auditors can easily track audit findings and manage data over time to improve compliance, risk management and safety performance. In addition, STP's formatting is compatible with leading risk management and sustainability platform providers.
Highlights of selected legislation covered in the newly developed protocol include:

"The Wetlands (Conservation and Management) Rules, 2017, September 26, 2017" were added to this protocol. These Rules established restrictions of activities in wetlands, in relation to the Ramsar Convention (the Convention on Wetlands signed at Ramsar, Iran in 1971). These Rules replace the 2010 version.
"Relevant requirements of the Child Labour and Adolescent (Prohibition and Regulation) Rules, 1988" were added to this protocol. The Rules established additional administrative requirements with regard to the employment of children, including providing exemptions to scenarios where children are allowed to work.
Various regulations on electrical safety were added to flush out the relevant requirements, including "The Electricity Act, 2003; The National Electrical Code, 2011; Central Electricity Authority (Safety Requirements for Construction, Operation, and Maintenance of Electrical Plants and Electric Lines) Regulations, 2011; and Central Electricity Authority (Measures Relating to Safety and Electricity Supply) Regulations, 2010."
Relevant requirements of "The Boiler Attendants' Rules, 2011" and "The Boiler Operation Engineers' Rules, 2011" were added to this protocol. These Rules ensure that qualified persons are responsible for the supervision and operation of boilers.
"The Static and Mobile Pressure Vessels (Unfired) Rules, 2016" were added to this protocol. These Rules replace the 1981 version and continue to establish requirements for the storage and transport of tanks holding liquefied gases including flammable, toxic, and corrosive gases under pressure such as liquefied petroleum gas (LPG), ammonia, ethylene oxide, etc.
"The Gas Cylinders Rules, 2016" were added to this protocol. These Rules repeal and replace the 2004 version and continue detail the required procedures and standards for the construction, marking/labeling, placement, and maintenance of compressed gas cylinders.
"The Regulation of Persistent Organic Pollutants Rules, 2018" were added to this protocol. These Rules prohibit the manufacture, trade, use, import and export of certain chemicals classified as POPs in Annex A to the Stockholm Convent on Persistent Organic Pollutant.
For more information on all International EHS audit protocols offered by STP and STC click here.
About Specialty Technical Publishers
Specialty Technical Publishers (STP) produces technical resource guides covering environmental, health & safety, transportation, accounting, business practices, standards and law, offering comprehensive guidance on key compliance and regulatory issues. STP is a division of Glacier Media Inc., a Canadian information communications company that provides primary and essential information in print, electronic and online media. Glacier's Business and Professional Information Group publishes directories, technical manuals, research and development materials, medical education, electronic databases, investment information and specialty websites.
About Specialty Technical Consultants
Specialty Technical Consultants, Inc. (STC) is a specialized management consulting firm working to enhance environmental health and safety (EHS) performance. Through its consulting services, STC partners with clients to strengthen management systems' design and implementation, and identifies needs and implements solutions to meet business objectives. Services provided include: EHS compliance support; risk assessment; EHS auditing; corporate responsibility and sustainability; EHS management systems development and implementation; EHS regulatory information tools; and EHS training.
STC is certified as a Woman-Owned Business Enterprise (WBE) by the Women's Business Enterprise National Council (WBENC) and the Supplier Clearinghouse for the California Public Utilities Commission, and as a Disadvantaged Business Enterprise (DBE) by the California Department of Transportation (Caltrans) Disadvantaged Business Enterprise (DBE) Program.