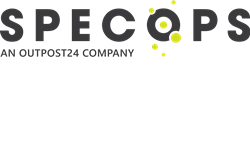 "2021 marks the third consecutive year that Specops reports 30% revenue growth YoY."
STOCKHOLM, Sweden; PHILADELPHIA (PRWEB) January 18, 2022
Specops Software, a leading provider of password management and user authentication solutions, today announced record customer and revenue growth over the last 12 months, onboarding 420 new customers globally in 2021 and reaching 30% revenue growth YoY, driven by the need for businesses to protect themselves against growing password security threats. 2021 marks the third consecutive year that Specops reports 30% revenue growth YoY.
This has been a year of milestones for the company, which also increased its employee headcount globally by 30%, bringing on a new finance function and doubling its sales team in North America to meet growing customer demand.
In addition, Specops was acquired by Outpost24 in November, a Swedish innovator in identifying and managing cybersecurity exposure. The two companies will be joining forces to accelerate growth and expand their solutions to empower customers with new capabilities to address the modern threat landscape.
"Despite claims of a passwordless future, with 80% of cyber attacks directed at passwords, password security has never been more critical," said Marcus Kaber, CEO, Specops Software. "We're proud that so many customers have chosen Specops' innovative password security solutions to guard against password-driven risks, and look forward to continued growth and expansion in service of our clients in the new year."
Growing password security threats
The banner year follows a series of high-profile password-related security breaches, such as the ransomware attack on Colonial Pipeline and a more recent incident affecting GoDaddy Wordpress customers. In 2022, it will be critical for businesses to improve password security to guard against ransomware attacks and other growing threats.
About Specops Software
Specops Software is the leading provider of password management and authentication solutions. Specops protects your business data by blocking weak passwords and securing user authentication. With a complete portfolio of solutions natively integrated with Active Directory, Specops ensures sensitive data is stored on-premises and in your control.  Every day thousands of organizations use Specops Software to protect business data.