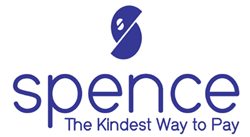 Financial transactions in the cannabis industry can be complicated, both for consumers and the many businesses in the supply chain. Our goal is to make it simpler and safer for everyone involved, from grower to retailer to customer.
CHICAGO (PRWEB) February 11, 2021
Financial technology startup Spence Labs is introducing several cannabis industry firsts as it expands its suite of payment solutions, including a new white label service; a "seed to sale" business-to-business (B2B) payment platform; and Enjoy Now, Pay Later™, a point-of-sale financing solution for consumers.
"Financial transactions in the cannabis industry can be complicated, both for consumers and the many businesses in the supply chain," said Chris Rentner, co-founder and CEO of Spence Labs. "Our goal is to make it simpler and safer for everyone involved, from grower to retailer to customer."
__Branded Digital Payments, Powered by Spence__
Spence Labs' core product is the innovative Spence payment platform, which lets dispensary customers pay for cannabis purchases with their mobile phones or online, eliminating the need to carry cash or visit an ATM inside the dispensary. Consumers can sign up in just minutes for a Spence account at GoSpence.com, then pay digitally in just seconds from their web-based Spence app.
When ready to purchase, customers simply display a unique QR code to be scanned by dispensary staff, then enter a PIN to confirm their purchase, either with available funds or through the new Enjoy Now, Pay Later financing option. Funds are transferred automatically with bank level encryption and processed by an FDIC-insured banking partner.
With the new white label service, dispensaries, as well as cannabis tech companies such as ecommerce, loyalty and POS platforms, own the transaction branding experience, strengthening their brand image and ensuring a consistent customer experience from start to finish. The Spence platform fully integrates into dispensary point-of-sale systems at the register and mobile devices carried by dispensary staff and delivery drivers. A top-of-the-line API enables ecommerce integration with Spence powering the back end.
"We understand the power of owning the whole transaction from a branding perspective," Rentner said. "Our system delivers that, and puts your brand and messaging in the forefront."
The Spence white label platform also provides dispensaries with avenues for increased customer engagement and retention, with the ability to offer coupons, execute frequent-buyer programs and special rewards, and notify customers of specials and events directly through the platform.
__Simple, Secure Transactions Across the Ecosystem__
The overreliance on cash in cannabis is not just a problem at the retail level. Nearly every transaction between businesses within the cannabis ecosystem is currently handled via cash or paper check, creating security risks and compliance issues for everyone involved. Spence Labs has designed Spence for Business, its new B2B payment platform, to alleviate these risks while also providing the tools and insights businesses need to manage their finances more effectively.
"From seed to sale, Spence for Business streamlines the process of making and receiving payments from growers, suppliers and other vendors with confidence," Rentner said. "Getting paid no longer has to involve armored car services or the uncertainty of a paper check and long wait times to access your funds."
Spence for Business allows companies to digitally manage large-scale payments to and from vendors or clients from an intuitive web interface, with no maximum transaction size and no restrictions on transaction frequency. The platform provides financial tools such as payables/receivables tracking, pending invoices, vendor risk and compliance assessments, as well as report generation for financial and legal compliance with their financial institution of choice.
__The Kindest Way to Pay Gets Kinder__
Spence's new Enjoy Now, Pay Later is an industry-first point-of-sale financing option for consumers.
"There are no consumer credit options in the cannabis industry today. You have only one option at the dispensary: purchase product with the money you have on hand, either in cash or with your Spence account," Rentner said. "Enjoy Now, Pay Later gives customers the purchasing power to buy more of the products they like when they're available."
There are no fees or interest charges for the consumer using the Enjoy Now, Pay Later payment option. Upon sign-up for the service, the consumer consents to a schedule of up to four payments, and the automated system renders an approval decision within seconds.
"Spence's Enjoy Now, Pay Later is revolutionary in cannabis, where credit cards are not available for use. Companies like Affirm, Klarna and PayPal have all launched similar products to great success over the last few years," Rentner said. "The point-of-sale financing world has grown at an unprecedented rate due to COVID-19, and we felt the time was right to bring this type of solution to the cannabis industry."
"For dispensaries, point-of-sale financing represents another opportunity to move away from cash transactions, as well as an incentive for customers to spend more per visit," he added. A Forrester Research study found that cart size increases by 15% for businesses that offer consumer credit options like Enjoy Now, Pay Later. Furthermore, 30% of shoppers using consumer credit said they would not have made a purchase if financing were not offered.
Enjoy Now, Pay Later is an available option with all white label accounts in addition to the Spence branded app.
Visit http://www.gospence.com or contact dispensaries@spencelabs.com to learn more about the white label service, Enjoy Now, Pay Later or the Spence for Business platform.
__About Spence Labs__
Spence Labs, Inc. is an innovative financial technology startup developing cashless payment and customer relationship platforms for the cannabis industry. The company is headquartered in Chicago. For more information, please visit http://www.gospence.com.