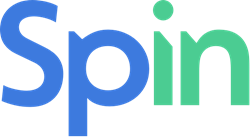 PALO ALTO, Calif. (PRWEB) January 10, 2020
Spin Technology, Inc., a leading provider of Ransomware protection solutions for Google G Suite and Microsoft Office 365 today announced that its board of directors has appointed Darren T. Kimura as Executive Chairman. In this role, Kimura will oversee all strategy and go-to-market activities. This appointment is effective immediately.
"With over 1 million users and hundreds of new customers every quarter, our markets are exploding! We are onboarding customers faster than ever" said Dmitry Dontov, Founder and CEO. "We have been searching for a proven and experienced leader to help guide us through our growth and are extremely pleased to have Darren join the team".
Kimura led a distinguished 25 year career most recently having led the spin-out of LiveAction, Inc., an IT network monitoring company closely partnered with Cisco Systems. There, he served as Chief Executive Officer until its acquisition by Insight Venture Partners and most recently oversaw all product strategy and operations as President and Chief Strategy Officer. Kimura is also a Founding, General Partner at Enerdigm Ventures. Kimura began his career as a 2-time Founder and CEO.
On the appointment, Kimura said "I am passionate about working with growth stage companies who have proven technologies, loyal customers and amazing teams. I am impressed by the organization Dmitry has created at Spin Technology and look forward to joining the team where our goal is to help all enterprises, worldwide, protect their data in the new cloud era."
About Spin Technology
Spin Technology is a cloud data protection company based in Palo Alto, California protecting enterprises against ransomware, human error and insider threats. Our solutions extend security for Google G Suite and Microsoft Office 365 environments and protect organizations against Data Leak & Data Loss in the cloud by monitoring, securing, and backing up sensitive SaaS data. Our Artificial Intelligence provides 24x7 monitoring and detection against harmful threats, identifies business risks, while our automated run books and deploys powerful countermeasures to ensure continuous operation, improve compliance, and reduce IT costs.