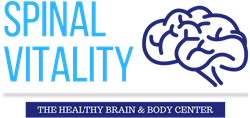 SAN CLEMENTE, Calif. (PRWEB) December 21, 2018
Spinal Vitality, a reputable chiropractic center in San Clemente, is proud to announce that their expansion is now completed. In the first quarter of 2019, the new holistic center will officially celebrate a grand-opening in the first week of February. The new San Clemente Vitality Center will offer services including gentle chiropractic spine alignment, massage therapy, nutritional counseling, infrared sauna, vibration therapy and foot spa detoxification creating a complete holistic approach to treating acute and chronic illnesses.
From the very start of their chiropractic service offerings, Spinal Vitality removed the fear of many people with their gentle chiropractic care. The owners passion for health care and effort to offer the best quality and professional chiropractic practices resulted in a need to expand.
With so many chiropractic centers in San Clemente that offers similar services, Spinal Vitality remains to be on the top list of many patients who suffer from different body pains or injuries. The expansion of Spinal Vitality will serve as a bigger opportunity to make people experience the effective health care solutions of gentle chiropractic care with a complete holistic approach.
You can expect that the same high quality services found at Spinal Vitality will be offered in our new San Clemente Vitality Center. Come experience our safe and effective practices to resolve your health problems.
About Spinal Vitality:
Spinal Vitality is a dedicated chiropractic center that offers efficient and safe chiropractic practices to help people suffering from different health conditions. They provide a natural approach to treat physical pain, depression and anxiety. They also offer empowerment to those who have a condition of autism and ADHD.
For more details about the chiropractic spine alignment and other chiropractic services provided by Spinal Vitality at the San Clemente Vitality Center simply call (949) 441-7755 or email them at spinalvitality(at)gmail(dot)com or stay updated via https://spinalvitality.com/ or https://sanclementevitality.com.