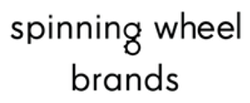 "The direct to consumer opportunity is an important way for emerging brands to gain immediate national distribution and connect with customers."
CHICAGO (PRWEB) October 05, 2018
Spinning Wheel Brands CEO and co-founder Julia Stamberger will join leaders in the natural and organic products industry for a panel discussion on optimizing product sales on Amazon.com at NatchCom October 5-7 in Boulder, Colorado. The company is also a sponsor.
Stamberger will bring her perspective as a notable strategist and innovator in developing market-changing natural food brands. The panel, "In the Trenches – Manufacturers Selling on Amazon" begins at 3:05 p.m. (MDT) Saturday, October 6.
During the panel, Stamberger will highlight her experiences selling on Amazon by presenting tips for success, lessons learned and outlining areas of opportunity from listing optimization to rankings. She will join panelists Andrea Daily, vice presidents of marketing at Goddess Garden and Dustin Finkel, CEO of Ancient inGRAINed Snack Company. Jeannie Stamberger of The AmaZone, one of the only organizations that leverage data-driven solutions to help businesses maximize sales on Amazon.com, will moderate the panel.
Spinning Wheel Brands is a perpetual brand generator, launcher and grower in the emerging food and beverage industry. Their seasoned team of experts develop brands from the ground up, including positioning, packaging, cost structure, margin, promotional and execution strategies to successfully launching and growing new innovative food and beverage brands.
Spinning Wheel Brands current portfolio includes Copious Brands, with Veggicopia™ snack olives and individually portioned shelf-stable dips; Mozaics™ organic popped veggie and potato chips in customer favorite flavors made with real organic veggies you can see in the chips, including green peas, yellow peas and black beans; Handfulls®, reinventing the beer nut with CrrrunchBites™ (think: a nut wrapped in a chip!) and Fusions™ innovative trail mix Hope & Sesame™, an innovative line of plant-based protein products is launching in late 2018.
"I am pleased to be sharing the stage with these natural food industry veterans," said Stamberger. "As a serial entrepreneur who has created, launched and marketed more than 300 SKUs into retail and foodservice channels, I've been extremely active in the e-commerce space for many years – the direct to consumer opportunity is an important way for emerging brands to gain immediate national distribution and connect with customers. I'm hoping to help attendees gain the knowledge and insight to improve their performance and navigate the complexities of the world's largest online marketplace."
NatchCom includes two and a half days of hands-on, interactive workshops and presentation designed to connect the power of digital and e-commerce with the $200 billion natural products industry. The bi-annual event, which include summer and winter sessions, brings together digital technology and natural and organic brand professionals to optimize profits through sales and marketing. More information is available at https://www.natchcom.com.
For more information about Spinning Wheel Brands, visit https://www.spinningwheelbrands.com. To purchase Veggicopia, Mozaics or Handfulls snacks, visit https://deliciousness.com or Amazon.com.