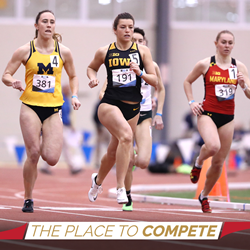 We feel confident that... we have everything in place that an event producer could need to safely, successfully and profitably sponsor any type of event.
GENEVA, Ohio (PRWEB) May 10, 2021
SPIRE IA (Institute & Academy), in complying with Governor Mike DeWine's COVID restrictions in 2020, immediately began creating a strategy that would allow them to continue to host the wide variety of scheduled events on its Geneva, Ohio campus while keeping guests, students and athletes safe.
In May of 2020, SPIRE completed a top-to-bottom deep clean while leadership worked on a comprehensive strategy to safeguard the health and safety of its students, campers, parents and guests. Based on the recommendations of the Centers for Disease Control (CDC), the local health department, and the Governor's office, SPIRE put policies in place, including a rigorous Facilities Cleanliness Protocol, while leadership put a strategy in place that allowed them to re-open on June 1, 2020 and stay open continuously and without incident through today.
"This past year has been anything but typical, yet we were still able to provide a top-notch venue for the 2021 Big Ten Track and Field Championships, the Atlantic 10 and Big East Swimming and Diving Championships, as well as many other swimming, volleyball and track events," said Jeff Orloff, SPIRE's Chief Operating Officer. "In addition, SPIRE's boarding Academy remained open and we offered a full range of camps throughout the summer months as well. Everything occurred without incident or interruption, as we did everything possible to provide a location that was clean and stayed within the CDC and State of Ohio Guidelines and recommendations."
Throughout the fall of 2020 and the winter of 2021, while most venues and programs remained closed, SPIRE Academy began a College Time Out and High School Program, which allowed athletes whose basketball, swimming and track and field programs had been postponed or suspended, to stay on campus and participate in a customized training program.
Due to the closure of some Olympic-level training facilities, SPIRE not only became the training grounds of a handful of Olympic contenders, but hired four of them, which allowed them to continue training for the 2021 Olympics.
Already this year, SPIRE has also hosted many premier soccer teams throughout the fall, winter and spring, numerous Ohio Valley Regional (OVR) Junior Olympic Volleyball tournaments and several USA/USOPC Women's Paralympic Basketball Training Camps. Events on the calendar for May include the 2021 Big East Outdoor Track & Field Conference Championships and even a wine tasting and culinary event with numerous Ohio wineries.
According to Orloff, "We feel confident that, based on what we have been able to undertake over the past year, in creating a safe environment for our athletes and guests during the biggest health crisis in the US in more than a century, that we have everything in place that an event producer could need to safely, successfully and profitably sponsor any type of event."
SPIRE hosts far more than competitive events, however, with venues available for corporate retreats, weddings and more. To learn more about hosting an event with SPIRE, contact an events coordinator at events@spireinstitute.org.
About SPIRE
SPIRE Institute & Academy is a comprehensive academic, athletic, personal skills and career development experience located within a world class event and wellness complex. Constructed on nearly 500 acres with more than 750,000 sq. ft. under roof, SPIRE (http://www.spireinstitute.org) encompasses four divisions: SPIRE Academy, an accredited college preparatory international boarding school and multi-sport/specialty training and development academy for 9-12 graders and a post grad program; SPIRE Institute, the research and development arm studying performance improvement across multiple disciplines; SPIRE Events, a facility and team that hosts local, national and international tournaments and events with the NCAA, the Big East, Big Ten and Atlantic 10 conferences, Olympic trials and world championship qualifiers; and SPIRE Fit, a community membership-based fitness, swim and health center open to the public. Sports currently featured on campus include swimming, track and field, basketball, esports, drone racing, volleyball and soccer.