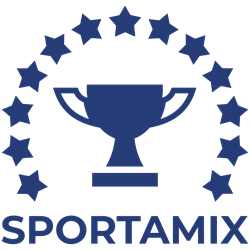 We connect the world of sports!
LOS ANGELES (PRWEB) January 15, 2019
Leading sports heroes and innovative computer engineers have launched a unique social network site called Sportamix that allows athletes from around the world to be seen and searched online by coaches, trainers and talent scouts.
Sportamix offers a free networking platform allowing direct communication between athletes, coaches, recruiters, fans and parents. An athlete from any corner of the globe despite nationality, gender, age, geographical location or social status can showcase his or her talents and progress and expertise on the site.
From chess to football, the site offers detailed profile of athletes in over 100 various sports, including extreme sports, Paralympics competitions and many others that are often-overlooked. Sportamix network highlights information of the athlete's personal interest and academic achievement and can even translate complicated grading systems from other countries to make them more comprehensible.
"Sportamix can change your life if you are in sports," says legendary agent Leigh Steinberg who inspired Tom Cruise's character in the hit movie Jerry Maguire and represented over 60 first-round draft picks and has secured over $3 billion for his 300+ pro athlete clients and directed more than $750 million to various charities around the world. "You can locate and find talent around the world and showcase your talents sitting in front of a computer."
Sportamix co – founder Gene Sheyinis says he is overwhelmed by the excitement he is getting from young/professional athletes as well as high profile celebrities of sports and entertainment industries. Shortly after testing the market, platform received 250 000 of members from 185 countries and thousands of emails seeking advice on how to break into the sports world.
"We have brought sports legends together with top experts in the social media world who will offer guidance and advice on how to maximize your opportunities and achieve best results.
Sportamix unique database helps marketers and advertisers to pin point their target audience which allows them to achieve a higher conversion.
Our board of advisors consists of world class professionals with years of experience working with number of Fortune 500 companies in sports, marketing, and entertainment."
For more information about the platform, it's features or to set up interviews with sports professionals involved in Sportamix, contact info(at)sportamix.com or go to http://www.sportamix.com.