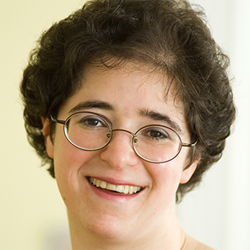 Our winners this year made us feel the pain, exhilaration, and self-questioning that arise when the body is pushed beyond its expected limits.
Northampton, MA (PRWEB) November 15, 2014
Winning Writers is pleased to announce the results from its 2014 Sports Fiction & Essay Contest. Zach Mankofsky of Santa Monica, California won first prize for fiction for his story "Death of a Cubs Fan". Susan Ryan of South Haven, Michigan won first prize for nonfiction for her essay "Proper Equipment". Each received $1,000.
"Death of a Cubs Fan" probed the limits of loyalty and the difficulty of knowing those closest to us. Flavored with tragicomic, self-mocking Jewish humor, the well-paced tale builds toward revealing the reason for the narrator's estrangement from his late father. The answer makes sense and yet only scratches the surface of their complex relationship.
"Proper Equipment" is a serious yet upbeat memoir of overcoming sexism on and off the links. As a medical equipment sales representative, the author did much of her networking on golf courses whose rules seemed to belong to a different century. In her opening lines, she suggests that golfing is a sport for optimists; the same could be said of being a businesswoman in a man's world.
Both runner-up winners grippingly portrayed young men starving themselves in pursuit of an athletic ideal, or perhaps obsession is the better word. Terrance Manning Jr. of Monroeville, Pennsylvania received second prize and $250 for "Saturday-Night Special". In this bleak and beautiful story, high school wrestlers in a depressed blue-collar community risk their lives for one chance to feel like a hero. Chris Wiewiora of Ames, Iowa received second prize and $250 for his disquieting essay "The Gift of Nothing", which depicts a runner's merciless campaign against the fat kid he once was.
The contest received 375 entries from around the world. They were judged by Jendi Reiter, award-winning author of the poetry collections Barbie at 50 (Cervena Barva Press, 2010), Swallow (Amsterdam Press, 2009), and A Talent for Sadness (Turning Point Books, 2003), and Ellen LaFleche, an accomplished writer and editor whose publications include the prizewinning poetry collections Ovarian (Dallas Poets Community, 2011) and Workers' Rites (Philbrick Poetry Award Series, Providence Athenaeum, 2011).
The judges said, "Our winners this year made us feel the pain, exhilaration, and self-questioning that arise when the body is pushed beyond its expected limits. We saw again what the athlete and the artist have in common: the ten thousand hours of persistence and sacrifice for a goal that outsiders might dismiss as mere entertainment...These sports writers found meaning in the daily accretion of greater skill and courage, one golf ball or backstroke or page of prose at a time."
Ten honorable mention awards of $100 were also made, bringing the total to $3,500. The winners are published at WinningWriters.com.
2015 Contest News
The Sports Fiction & Essay Contest is closing after a successful three-year run. New for next year, Winning Writers will sponsor the North Street Book Prize for self-published books. Co-sponsors include BookBaby and Carolyn Howard-Johnson, author of The Frugal Book Promoter. The submission period is January 15-June 30, 2015. Books may be entered in the categories of Mainstream/Literary Fiction, Genre Fiction, and Creative Nonfiction. The grand prize winner in each genre will receive $1,500 plus a marketing support package. Find out more at winningwriters.com/north.
About the Contest Sponsor
Winning Writers was founded in 2001 to provide expert literary contest information and resources to the public. We sponsor the North Street Book Prize, the Wergle Flomp Humor Poetry Contest (no fee), the Tom Howard/John H. Reid Fiction & Essay Contest, and the Tom Howard/Margaret Reid Poetry Contest. Learn more at WinningWriters.com and join our 36,000 followers on Twitter at @winningwriters.
###