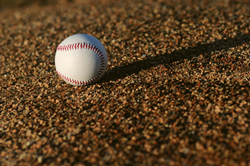 They've earned our highest recommendation among Sports Memorabilia stores in 2020.
OVERLAND PARK, Kan. (PRWEB) September 28, 2020
TopConsumerReviews.com recently gave its best-in-class 5 star rating to Press Pass Collectibles, a leader among online retailers of Sports Memorabilia.
For sports fans of all ages, there's nothing quite as exciting as memorabilia. Whether that's team jerseys, autographed sports equipment, trading cards or items to display in a lighted case, every fan wants to add to their collection. But, it's becoming increasingly hard to find a good selection of these items at local stores. Fortunately for diehard fans and everyday enthusiasts, online shopping opens up a world of possibilities. There is no better way to find the rarest items, the hottest new trends, or even the tried-and-true fan gear - at prices that can't be found locally either. For Sports Memorabilia, the obvious choice is to browse and buy online.
"When it comes to Sports Memorabilia, you won't find a more entertaining site than Press Pass Collectibles," according to Brian Dolezal of TopConsumerReviews.com, LLC. "From sports gear to historical and pop culture items too, this online store has it all. Some of our favorite finds were a basketball with Michael Jordan's autograph, a letter signed by Albert Einstein, and photos autographed by Heath Ledger - so you may find something for your sports fans and non-fans alike while browsing this site! Plus, Press Pass Collectibles goes to great lengths to authenticate the items that they sell, ensuring that you won't be disappointed by a fake. For a fun shopping experience sure to help you discover some one-of-a-kind sports memorabilia items, you can't go wrong with Press Pass Collectibles. They've earned our highest recommendation among Sports Memorabilia stores in 2020."
To find out more about Press Pass Collectibles and other online sellers of Sports Memorabilia, including reviews and comparison rankings, please visit the Sports Memorabilia category of TopConsumerReviews.com at https://www.topconsumerreviews.com/sports-memorabilia/.
About Press Pass Collectibles
Press Pass Collectibles offers only Authentic In-Person Autographs as well as a 100% money back lifetime Certificate of Authenticity with every single autograph they sell. They offer autographed memorabilia only from the top, reputable, leading suppliers of authentic sports memorabilia. The companies that authenticate these items include Beckett Authentication Services, Professional Sports Authenticator, James Spence Authentication, Steiner Sports, Upper Deck, Mounted Memories, and Tri-Star Productions. All autographed items come with a Certificate of Authenticity from these suppliers that include a hologram on the item.
About TopConsumerReviews.com
TopConsumerReviews.com, LLC is a leading provider of reviews and rankings for thousands of consumer products and services. From sports memorabilia to air hockey tables and sporting goods, TopConsumerReviews.com delivers in-depth product evaluations in order to make purchasing decisions easier.