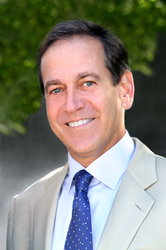 An ACL tear represents one of the most concerning – and serious -- knee injuries in sports.
NEW YORK, and GREENWICH, Conn. (PRWEB) February 19, 2019
Sports are putting an increasing number of athletes, particularly women and school-age competitors, down on their knees – literally. That is according to a 2018 article in the British Journal of Sports Medicine reporting on knee-joint injuries by age and gender, says noted sports medicine physician and orthopaedic surgeon Kevin D. Plancher, MD, MPH.
This upward trend in knee injuries, especially that involving damage to the anterior cruciate ligament (ACL), has experts like Dr. Plancher calling for enhanced prevention programs, especially at the high school and college levels. These programs should include exercise regimens designed specifically to strengthen the knee and neuromuscular training to improve muscle response and dynamic stability of the knee joint in sports, Dr. Plancher says.
The ACL plays a major role in controlling the knee's back-and-forth motion and in stabilizing the joint during rotation. Approximately 350,000 ACL reconstruction surgeries are now performed annually in the United States, say authors of a study in the September 2017 Current Reviews in Musculoskeletal Medicine.
"An ACL tear represents one of the most concerning – and serious -- knee injuries in sports," says Dr. Plancher, who specializes in treatment of ACL and shoulder injuries. "Although successful treatment of the ACL has advanced to include minimally-invasive arthroscopic surgery, recovery can be lengthy, and studies show as many as one third of patients who undergo ACL reconstruction develop osteoarthritis in the injured knee within 10 years and 50 percent within 20 years if associated with an untreatable meniscus tear," he indicates, citing a study in the September 2018 issue of Medicine & Science in Sports & Exercise.
Along with ACL sprains and tears, knee injuries common to many sports include:

Tears in the meniscus, a c-shaped piece of knee cartilage that serves as a cushion or buffer between the femur (thighbone) and tibia (shinbone) in the knee joint.
Dislocation or fracture of the kneecap (patella) with certain contact sports.
Knee bursitis, inflammation of one of the fluid-filled sacs that act as a shock-absorber in the knee from simple gardening or sports performed on one's knees.
Frequency of any one of these injuries depends on the sport, Dr. Plancher says. Football players are more at risk for ACL tears, while overuse and strain of the tendon underneath the kneecap (patellar tendinopathy) occur more often in jumping sports like volleyball, track, skiing, tennis, handball and ballet. Runners are prone to patellofemoral pain syndrome, pain and stiffness at the front of the knee. Yet all these injuries when identified are treatable when caught early for reversal of symptoms and return to sports most of the time.
"Risk of injury increases with age. Older, recreational players are more likely to have underlying conditions, such as arthritis or tendonitis, that expose the knee to injury," Dr. Plancher states.
Pain, swelling, tenderness, knee-bending difficulties, locking of knee, clicking or popping sounds in the joint, decreased range of motion and instability are all symptoms of knee injury.
Treatment runs the gambit from rest, exercise and over-the-counter anti-inflammatory medications to various types of injections and, if necessary, surgery. The best medicine, of course, is prevention. Besides calling for proper exercise protocols to strengthen the lower body, including the knee, Dr. Plancher offers these tips for cutting injury risk:

Use shoes and equipment appropriate to the sport.
Train, but don't over-train.
Remain at a healthy weight to minimize strain on knees.
Don't compete when fatigued.
Allow time to recuperate from a knee injury before resuming play.
If a knee develops symptoms that make it difficult to participate in a sport, contact a physician.
"There's absolutely no gain in playing through pain. Know the facts! It may or may not only worsen the problem," Dr. Plancher says.
Kevin D. Plancher, MD, MPH, is a board-certified orthopaedic surgeon and founder of Plancher Orthopaedics & Sports Medicine. He is a Clinical Professor of Orthopaedic Surgery at the Albert Einstein College of Medicine in New York. Since 2001, he has been listed annually in the Castle Connolly directory as a "top doctor" in his field.
Plancher Orthopaedics & Sports Medicine is a comprehensive orthopaedics and sports medicine practice with offices in New York City and Greenwich, CT. http://www.plancherortho.com