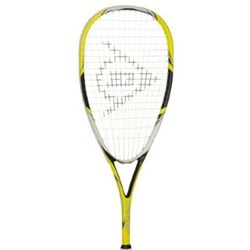 (PRWEB UK) 21 August 2013
As you probably all know, Squash is still in the running for a place in the 2020 Olympic games. Squash, baseball/softball and wrestling beat off five other sports to remain in contention to be added to the Olympic Games programme in 2020. The International Olympic Committee, or IOC, dropped wushu, wakeboarding, roller sports, karate and sport climbing from the shortlist, in St Petersburg on 29 May 2013. Wrestling was originally dropped from the IOC , in February this year, but re-applied, and found its self in the top four.
The bid has been backed by sportsmen such as Rodger Federer, England Rugby captain Chris Robshaw, Chris Ashton, Dan Cole, Henry Thomas, Tom Young's, Joe Marler and Mako Vunipola, Andy Murray, Caroline Wozniacki, The New Zealand All Blacks and Ramy Ashour. Celebrities such as film director Tarsem Singh and Dylan Neal were also involved in the decision making process.
The Olympic bid id also being supported by World Squash day 2013, which kicks off on Saturday 5th October 2013. World Squash day was formulated to help raise the profile of the sport, to raise money for the Olympic bid, and to demonstrate that squash enjoys a truly global appeal. This time they will be backing the bid by the WSF for inclusion in the 2020 Games.
Despite the IOC's drive to refresh the Olympic programme and appeal to a younger audience, squash is the only newcomer now under consideration. The racket sport has been tipped to make the 2020 shortlist because of its huge global reach, though the inclusion of baseball and softball was a surprise. This is squash's third attempt at bidding for the Olympic games, hopefully it will be third time lucky! The International Olympic Committee (IOC) will decide on one remaining place in the programme in September, in Buenos Aires.
There may be a big pay rise for Squash players if the sport is included in the 2020 Olympics. Sport England has pledged to contribute almost £5m in talent and elite programmes up to 2017. According to the BBC, Alex Gough says: "If we are included in the 2020 Olympics, we'd expect investment in the sport to double within the next three to four years." This would mean that players such as Joe Lee, England's ninth-ranked player and 39th in the world league, has no sponsors other than members of his club, His main income is from England Squash & Racket ball, which receives money from the National Lottery.
Joe supplements his earnings by playing professional league games, which can earn players a few hundred pounds per appearance. He is however, concerned about the impact these activities can have on his training.
Since failing in 2009 to gain a place at Rio 2016, squash has undergone a revolution including:

Glass court redesign for improved spectator viewing
Under-court lighting
Arena music
Video reviews for referees
Hawk Eye introduced
In-play statistics
More matches televised
Iconic locations for matches, including Egyptian pyramids and Grand Central Station
Lets all hope this is enough to seal the final bid! And don't forget stay tuned in September to find out who wins the Olympic 2020 bid!
If you fancy getting into Squash log on to SportsDirect.com/squash, or join the conversation at Facebook.com/SportsDirectUK or Twitter.com/SportsDirectUK.
For all media enquiries please contact Stacey.Topley(at)sportsdirect(dot)com or telephone: 0870 333 9400.