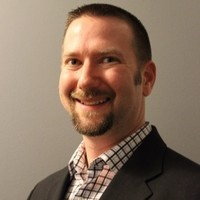 CHICAGO (PRWEB) June 10, 2021
Spring-Green Enterprises (SGE), the parent company to the Spring-Green Lawn Care and the Pet Butler franchise brands, is pleased to announce that Matt Jevne has been named as Vice President of Information Technology.
Jevne is an accomplished IT professional with 20 years of experience, most recently as the Director of Information Technology / Application Development for Berlin Packaging and previously Vice President of Information Technology for CompusSystems, Inc. Matt was instrumental in both organization's evolution and has held leadership roles in data analytics, quality assurance, software development and IT infrastructure.
As Vice President of Information Technology for Spring-Green Enterprises, Jevne is responsible for shaping the organizations technology road map, building, and leading a blended team of onsite, offshore and strategic vendors across the Software Development, Business Intelligence, and the Infrastructure Team.
"I am excited to join Spring-Green Enterprises at this stage of growth. Having the opportunity to join a family-owned organization who put its franchise owners and staff first is exciting for me. There is an appetite and a clear vision for growth. I look forward to being a key member of the team, using my experience to help navigate the technology road map and build a high-power technology division." said Jevne.
Spring-Green Enterprises is long known for its progressive marketing and industry back office support and was named to the Forbes List of Top 10 Franchises to Buy in 2019 as well as Lawn and Landscape Magazine's 2021's Top 100 Largest Companies in the industry.
"We are excited that Matt has joined our team. Having recently set our next 10-year vision for the organization, his experience aligns well with where we are going. Matt will make an immediate impact and have responsibility for one of our most critical business units. Matt's proven ability to build and lead high powered teams along with his strong family values, makes him a welcomed addition to the organization" said James Young, COO.
About Spring-Green Lawn Care
Spring-Green Enterprises (SGE) is the parent company to the Spring-Green Lawn Care and Pet Butler franchise brands as well as its portfolio of company-owned locations. SGE operates an affiliate company that provides marketing and technology services to its clients, which includes the management and development of a suite of proprietary applications, a national call center which provides back-office support and industry leading marketing services. Spring-Green Lawn Care has been delivering lawn, pest and tree care services to residential and commercial properties since 1977. Pet Butler makes life safer & easier for pet parents by providing pest waste removal and other pet related services. parents.
Both brands are an attractive opportunity for entrepreneurs and existing business owners who are seeking to diversify with a business model that has proven economic resilience, recurring revenue, and industry leading operations and marketing support. For more information, visit springgreenfranchise.com or petbutlerfranchise.com