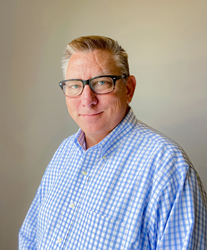 PLAINFIELD, Ill. (PRWEB) July 29, 2020
Spring-Green Lawn Care, a franchisor and nationally ranked Top 100 Lawn & Landscape company, providing lawn fertilization and mosquito control, is pleased to announce that Brad Johnson has been named as Vice President of Franchise Operations.
Johnson is an accomplished operation's professional who has a track record of building and empowering teams. He has spent the last 14 years with The Melting Pot Restaurant and earlier in his career, he had regional responsibility with the Starbucks Coffee and was also involved in the early stage evolution of the St. Louis Bread Company.
Under Johnson's direction his 10-member support team became recognized industry leaders and he attributes much of this to his proactive work with the organization's National Advisory Council and his strong commitment to building lasting relationships with franchise owners.
"I am thrilled to apply my many years of franchise operations experience to a recession-proof service brand as respected as the Spring-Green name is, I look forward to collaborating with the franchise family to drive Spring-Green commitment to enrich the quality of life in local neighborhoods and communities by delivering valued lawn and tree care services," said Johnson.
Spring-Green Enterprises is long known for its marketing and back office support teams and was named to the Forbes List of Top 10 Franchises to Buy in 2019 as well as Lawn and Landscape Magazine's 2020's Top 100 Largest Companies in the industry.
"We are excited that Brad has joined our Spring-Green team," said James Young, COO. "Brad's experience with helping grow single unit operators into multi-unit franchise owners fits well with our strategic goals of growing Spring-Green's average unit revenues from 1M to 3M. Brad understands how important our history is to us, how important or franchise owners are to us and how this family owned business places its core values ahead of winning at all costs. I believe Brad will quickly become a visible leader within our organization and help lead us into the future."
About Spring-Green Lawn Care
Founded in 1977, Plainfield, Illinois-based Spring-Green Lawn Care has been delivering lawn and tree care services nationwide for over 43 years. Its service is centered on the beautification of residential and commercial customers in middle-class and affluent neighborhoods and communities. Spring-Green is an attractive opportunity for entrepreneurs and existing green industry business owners who want to align themselves with a franchise opportunity that has proven economic resilience, healthy profit margins, industry leading business and marketing intelligence, recurring revenue and retirement and family planning through business ownership. Spring-Green currently has 81 franchises operating in 26 states. For more information, visit https://www.spring-green.com/franchise-opportunity/