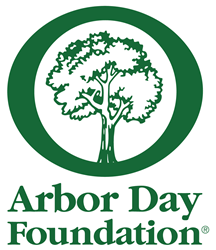 PLAINFIELD, Ill. (PRWEB) April 25, 2019
Spring-Green Lawn Care has been donating to Arbor Day Foundation for the planting of trees, totaling over 100,000 trees to date being planted. Since 2010, the donations were allocated by Arbor Day Foundation towards the planting of trees in forests across the country such as Florence County State Forest, Pere Marquette State Forest, Shawnee National Forest, Michigan State Forest, and Douglas County Forest. This year, the donation to plant trees will be allotted to Arbor Day Foundation's Community Tree Recovery Program.
The Community Tree Recovery Program plants trees in areas that have been affected by natural disasters in areas all over the country. Currently, there are several campaigns in the works and each tree is planted with the goal of bringing beauty, healing, and hope to communities that have been affected by natural disasters. Trees are planted along streets, parks, and yards.
Spring-Green Lawn Care chose to begin working with Arbor Day Foundation in 2010 because of their love for the outdoors and for greener, healthier lawns – which cannot be accomplished without trees. This year, Spring-Green Lawn Care wanted their donation to be applied specifically for communities in need and Arbor Day Foundation was happy to help. Spring-Green Lawn Care's donation will go to Georgia's upper Altamaha watershed.
The Altamaha River watershed supports the largest concentration of rare species of any river in the state. Over 10 rare endangered plant and animal species are found in or along the river. This project will help restore habitats for these species, including the gopher tortoise, a keystone species for many other animals in the watershed. Additionally, long leaf pine will be replanted in the uplands of the watershed to restore native habitat and to provide clean water for the smaller streams and rivers in the area.
"With the support of Spring-Green Lawn Care, Arbor Day Foundation is helping communities affected by a natural disaster to replant trees and in turn bring hope and healing back to the people of these communities" said Dan Lambe, President of Arbor Day Foundation.
About Spring-Green Lawn Care
Founded in 1977, Plainfield, Illinois-based Spring-Green Lawn Care has been delivering lawn and tree care services nationwide for over 38 years. Its service is centered on the beautification of residential and commercial customers in middle-class and affluent neighborhoods and communities. Spring-Green is an attractive opportunity for entrepreneurs and existing green industry business owners who want to align themselves with a franchise opportunity that has proven economic resilience, healthy profit margins, industry leading business and marketing intelligence, recurring revenue, and retirement and family planning through business ownership. For more information, visit http://www.springgreenfranchise.com.
About Arbor Day Foundation
Arbor Day Foundation is a million-member nonprofit conservation and education organization with the mission to inspire people to plant, nurture, and celebrate trees. More information is available at http://www.arborday.org.