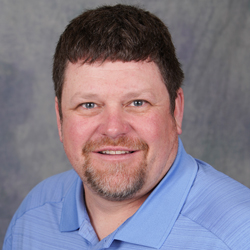 PLAINFIELD, Ill. (PRWEB) March 26, 2019
Spring-Green Lawn Care, provider of residential and commercial lawn fertilization and weed control is proud to announce its newest franchise owner, Cory Benoit of Saline, Michigan.
Benoit, a seasoned green industry expert, started mowing lawns at the age of 19 and by the time he was 25 years old he began his own business, Evergreen Maintenance. By adding Spring-Green, he will now be able to offer his customers lawn care services along with maintenance, snow removal, and more. Benoit has always considered himself an entrepreneur, but when his family began to grow and three boys were added to the Benoit family, he decided to diversify. "Diversifying gives me added security. I've learned not to have all my eggs in one basket, as separating them allows me to look at the end result," said Benoit.
A main factor in Benoit's decision of owning and operating a Spring-Green Lawn Care business was the fact that it is a family owned business that has been operating for over 40 years. When he was conducting his initial search on franchise opportunities, he felt that Spring-Green would be able to provide him with what he was looking for, "I have experienced many growing pains with my first business. With Spring-Green being in business for over 40 years, it provides an additional level of knowledge." Benoit also stated that having a good reputation was a major driving factor in joining Spring-Green. "A good reputation, a clear path of direction, and support throughout all the process has been amazing," said Benoit.
"We want our customers to know that they are not just a number to us, instead they are people who we will be sure to take care of. By choosing Spring-Green, you are choosing higher quality, guaranteed satisfaction, and a responsible company to take care of your yard," said Benoit.
"Cory's midwestern values make him a perfect addition to the Spring-Green family," said James Young, president of Spring-Green Lawn Care. "We are excited to have Cory join Spring-Green and continue our Michigan expansion. We look forward to helping him achieve his goals and dreams."
About Spring-Green Lawn Care
Founded in 1977, Plainfield, Illinois-based Spring-Green Lawn Care has been delivering lawn and tree care services nationwide for over 42 years. Its service is centered on the beautification of residential and commercial customers in middle-class and affluent neighborhoods and communities. Spring-Green is an attractive opportunity for entrepreneurs and existing green industry business owners who want to align themselves with a business model that has proven economic resilience, healthy profit margins, industry leading business and marketing intelligence, recurring revenue, and retirement and succession planning. For more information, visit http://www.springgreenfranchise.com.