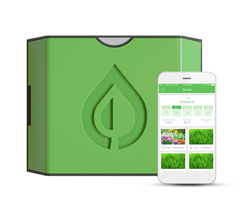 Sprinkl's partnership with HomeAdvisor will allow homeowners across the US to easily find local resources to install a Sprinkl SmartYard and start saving money and water immediately.
DALLAS (PRWEB) July 07, 2020
Sprinkl announces a partnership with HomeAdvisor which will streamline the process of homeowners finding local resources to install or replace their existing sprinkler systems with Sprinkl's smart weather based system.
Under this new partnership, Sprinkl's customers can easily tap into HomeAdvisor's extensive home service provider network to find a local professional who can install Sprinkl's 16 zone smart controller (Control), as well as Sprinkl's proprietary wireless in-ground soil moisture sensors (Sense). Once installed, Control will perform a system audit each time it runs and will alert the homeowner of potential issues with the system. These issues can then be relayed back to a HomeAdvisor professional who can be quickly deployed to the home to address the problem if it is too much for the homeowner to handle on their own.
"HomeAdvisor allows us to seamlessly provide qualified local support to homeowners anywhere in the US who need a little help installing Sprinkl's controller, or have been notified of system issues through Sprinkl's fault detection." said Ian Woodward-Smith President of Sprinkl. "As a small business focused on building innovative technology, making these local resources accessible to our customers through HomeAdvisor is very helpful as it allows them to spend time enjoying their yard instead of working on it."
Scott Weigel, Vice President of Business Development at HomeAdvisor stated "We are excited to work with a forward-thinking company like Sprinkl that has developed a unique sprinkler system that not only saves homeowners a lot of water and money, but also makes managing a sprinkler system easy. Our service professionals are excited about supporting homeowners in upgrading their systems to be a Sprinkl SmartYard."
About Sprinkl
Sprinkl, a startup based in Texas, manufactures innovative irrigation products focused on saving water for homeowners through automation. Sprinkl's industry leading system consists of a smart controller that utilizes in-ground soil moisture sensors and hyper-local weather data to adjust watering, and to provide zone level data to determine if watering is needed. This approach can deliver savings of up to 75% over traditional watering systems.
About HomeAdvisor
HomeAdvisor® is a digital marketplace evolving the way homeowners connect with service professionals to complete home projects. With HomeAdvisor's on-demand platform, homeowners can find and vet local, prescreened home service professionals; view average home project costs using True Cost Guide; and instantly book appointments online or through HomeAdvisor's award-winning mobile app, which is compatible with all iOS, Android and virtual assistants, including Amazon Echo. HomeAdvisor is based in Denver, Colo., and is an operating business of ANGI Homeservices, Inc.