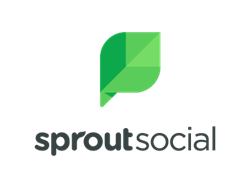 CHICAGO (PRWEB) July 18, 2018
Every month, more than 200 million people around the world use Pinterest to find visually stunning content, relevant products and insights, and actionable inspiration for their lives. As the opportunity for brands to reach new communities and influence purchasing decisions continues to grow, Sprout Social has announced its partnership and integration with Pinterest, enabling social marketers to streamline and optimize their Pinterest publishing and reporting efforts.
"Pinterest is uniquely positioned as a platform for brand education and visual discovery," said Justyn Howard, CEO and founder of Sprout Social. "Its focus on imagery and user-driven content architecture gives social marketers a powerful opportunity to tell their story, co-create with their communities and drive purchasing decisions. Sprout's partnership with Pinterest will provide our customers with greater opportunity to educate and inspire their audiences while driving real business impact."
Sprout customers can use the platform to manage the entire Pinterest campaign process, from sourcing content and publishing Pins to managing interactions with Pinners and gaining meaningful insights from their data. Sprout's Publishing suite saves social marketers time by incorporating Pinterest into a global view of all posts, campaigns and profiles, and users can measure results with a dedicated Pinterest Performance Report including an overview of key summary statistics, metrics across Pinterest profiles and sent Pins.
Furthermore, Sprout's powerful suite of collaborative tools enables social marketers to ensure these efforts are integrated with their approach across platforms. Based on insights from the Pinterest Performance Report, teams have the ability to publish top-performing Pins across various platforms. Sprout features like the Asset Library (a central repository of content and images), URL tracking (a way to standardize campaign measurement with a single workflow) and Message Approval (a workflow for team or client review and sign-off) make it easier than ever for teams to work together to save time, streamline workflows and improve social performance across all channels.
To learn more about Sprout Social's Pinterest offerings, click here.
About Sprout Social
Sprout Social offers social media analytics, engagement and advocacy solutions to more than 24,000 leading brands and agencies, including Microsoft, adidas, West Elm and BBDO Worldwide. Sprout's suite of solutions, including Simply Measured and Bambu by Sprout Social, support every aspect of a social program and enable businesses to better connect with their audience, extend their reach and amplify their brand. Headquartered in Chicago, Sprout is a Twitter Official Partner, Facebook Marketing Partner, Pinterest Marketing Partner, Instagram Partner Program Member, LinkedIn Company Page Partner and Google+ Pages API Partner. Learn more at sproutsocial.com.