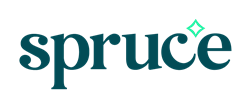 AUSTIN, Texas (PRWEB) December 15, 2021
Spruce, the leading provider of lifestyle services to the multifamily sector, announced today the expansion of its services to Atlanta, Georgia. The announcement marks another milestone in Spruce's rapid growth, with the company now serving more than 500,000 apartment homes in 17 markets as the nation's largest tech-enabled apartment amenity provider.
Atlanta consistently ranks as one of the fastest-growing real estate markets. According to recent US census data, Atlanta is the fourth fastest-growing region in America and added nearly one million residents between 2010 and 2019.
"With Atlanta continuing to serve as a booming hub for business and technology, the time was right for Spruce to launch in the city to ensure residents have access to quality, trustworthy, and on-demand lifestyle services," said Spruce founder and CEO Ben Johnson. "Spruce's technology platform will ensure that residents, property managers, and local small businesses alike can succeed in this expansion."
SYNC Residential, a property management company in Atlanta, shared, "we're thrilled to expand our partnership with Spruce in the Atlanta market. Their platform provides our residents highly sought after lifestyle services on-demand as an added amenity."
Spruce most recently expanded to offer lifestyle services to Chicago and Washington D.C., in addition to achieving 400% year-over-year growth in 2021 and expanding the team to over 100 employees.
"In this next stage of growth, we're focused on serving residents across the country," said Deona James, Spruce's National Director of Sales. "Spruce takes care of your home so that you can focus on what's important to you."
Spruce helps local service companies manage and scale their business through its proprietary workflow management system. Residents can trust in Spruce's services professionals, as every team member undergoes a background check and comprehensive training, along with being fully insured and certified.
About Spruce
Spruce is the comprehensive provider of lifestyle services to the multifamily industry. The proptech company currently offers Chores, Housekeeping, Pet Care, Laundry and Dry Cleaning services to over 1,700 select apartment communities throughout the country. Through the Spruce app, residents are able to quickly book services from certified, insured, and background-checked professionals. Spruce is focused on delivering the highest-quality services to residents on-demand. Venture-backed and headquartered in Austin, the company has more than 100 employees and is growing rapidly. Follow us on Twitter and LinkedIn.