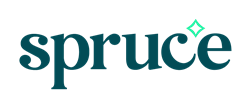 AUSTIN, Texas (PRWEB) January 27, 2022
Spruce, the leading provider of lifestyle services to the multifamily sector, is continuing its 2021 growth with even more momentum in the new year. Its team is proud to announce three major new partnerships: Knightvest, Internacional and Toll Brothers enabling Spruce to serve tens-of-thousands more residents.
Spruce connects residential communities with local housekeeping service providers who have been vetted as having trustworthy, efficient and talented housekeepers so residents can expect to receive impeccable service. Spruce also offers its local service providers with its proprietary workflow management system, ensuring that customers are centralized and customer service quality is paramount.
"Our goal is always to offer extraordinary apartment living at an extraordinary value," said Allison Crawford, Director of Operations Support at Knightvest. "Spruce met a growing need in our communities for expanded amenities to deliver on our exceptional resident experience."
"We are dedicated to creating communities that instill a sense of belonging, fellowship, pride, and trust to everyone involved," said the Executive Team at Internacional. "It's our goal that with every interaction we have with our residents – we create the warm, welcoming experience of being home. We appreciate our partnership with Spruce as they mirror our core values in the services they bring to our residents."
"We continuously strive to improve our residents' quality of life with best-in-class services," said Brandi B. Trammell, Director of Property Marketing at Toll Brothers. "With Spruce, our residents can effortlessly enjoy the on-demand services they need most, like chores & housekeeping. We can't wait to see how Spruce will dramatically streamline how we support service professionals while also boosting our retention efforts."
These new partnerships showcase the company's stellar growth, as Spruce sets its sights on serving millions of residents across the country. In 2021, the company saw a 400% growth margin over the previous year. The company now serves more than 500,000 apartment homes in 17 markets as the nation's largest tech-enabled apartment amenity provider.
"The numbers are just a small part of the story," said Spruce founder and CEO Ben Johnson. "It's when we get to sign new partners like Knightvest, Internacional and Toll Brothers – and get to hear the difference Spruce makes in their communities that makes what we do worth it. We're excited to create a digitally-enabled, trusted and people-first experience so that their residents can chore less and focus on what's important to them."
About Spruce
Spruce is the comprehensive provider of lifestyle services to the multifamily industry. The proptech company currently offers Chores and Housekeeping services, as well as partnered services for Pet Care, Laundry and Dry Cleaning to over 1,500 select apartment communities throughout the country. Through the Spruce app, residents are able to quickly book services from certified, insured, and background-checked professionals. Spruce is focused on delivering the highest-quality services to residents on-demand. Venture-backed and headquartered in Austin, the company has more than 100 employees and is growing rapidly. Follow us on Twitter and LinkedIn.