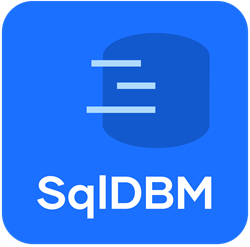 It is essentially important to have a cloud-based and model-driven tool to visualize and manage data warehouse development lifecycle to make more informed and effective business decisions
SAN DIEGO (PRWEB) July 09, 2020
SqlDBM, a cloud-native database modeling tool, today proudly announced expansion of its existing partnership with Snowflake, the cloud data platform. This new initiative will include a sequence of new Snowflake-related features added to SqlDBM along with a direct integration to Snowflake Partner Connect.
SqlDBM's mission is to provide customers with native Snowflake support to develop a data warehouse without writing a single line of code. Now, Snowflake users can seamlessly access SqlDBM from within their SQL data warehouse. The tool allows users to collaborate on Snowflake projects across the organization, reverse and forward engineer the data model, and finally - document and govern data assets through an intuitive user interface.
Collaboration and extensive planning is crucial to the success of data-driven organizations around the globe. SqlDBM allows distributed teams to have a centralized and version-controlled logical/physical data modeling environment. The platform enables each user to create, manage and deploy enterprise data models for Snowflake with clarity, accuracy, and speed.
"As more and more companies around the globe fully utilize or transition to Snowflake, it is essentially important to have a cloud-based and model-driven tool to visualize and manage data warehouse development lifecycle among data engineers, data modelers, implementation consultants, data scientists, business analysts, and executives to make more informed and effective business decisions," said Ajay Singh, Product Strategy Lead at SqlDBM.
Through Partner Connect, Snowflake customers will have direct access to SqlDBM's data modeling capabilities. Snowflake users can instantly set up an account with SqlDBM and go from reverse engineering their Snowflake schema to having a 360 degree view of their data model within minutes.
To start your pre-configured free trial of SqlDBM from within Snowflake Partner Connect today, click here
About SqlDBM
Cloud. Agile. Modern. SqlDBM exists to help organizations design new and enhance existing data models in minutes -- rather than months.
Main features of SqlDBM:

Snowflake Reverse/Forward Engineering
Team Collaboration
Database Documentation
Compare Revisions
Naming Conventions
Snowflake Alter Script
Logical Design
Schema Conversion
Versioning – Revision History
For more information, please visit sqldbm.com or email sales@sqldbm.com.