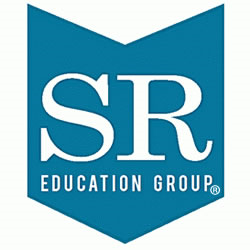 SR Education Group, a leading education research publisher, is providing 12 students with $60,000 in scholarships this quarter.
KIRKLAND, Wash. (PRWEB) July 23, 2018
SR Education Group, a leading education research publisher, is providing 12 students with $60,000 in scholarships this quarter. The company's quarterly scholarship program, implemented this year, follows their mission of making college more affordable and attainable for every student. The scholarship panel announced the following students as winners of the second round of 2018 scholarships:

Undergraduate Scholarship: Jada Locklear of Old Dominion University, Jayme Henning of Central Michigan University, Katy Clevenger of Baylor University, Madeline Stano of Southern New Hampshire University Online
Military Scholarship: Louisa Hofmann of Chamberlain College of Nursing, Lynn King of Portland Community College
Graduate Scholarship: Kami Elorrieta of Adams State University
Community College Scholarship: Kelsey Gramm of Clark State Community College, Jeffrey Pinto of Everett Community College, Brenda Melchor of Cochise College, Matthew Bayliss of Lawson State Community College- Birmingham Campus, Lisa Hill of East Arkansas Community College
Out of 1,041 compelling applications, these students provided the most persuasive responses about their academic goals, professional goals, and financial circumstances. Many of the winners shared their gratitude and expressed how much the $5,000 scholarship has impacted their life by allowing them to pursue the education they need. "Words cannot express how appreciative I am of this award," said scholarship winner Lisa Hill. "My dream of getting a college education can now come true because of this tremendous opportunity. This will not only help me, but will also benefit my family, as it will increase my earning potential."
SR Education Group awards scholarships on a quarterly basis throughout the year. Applications are currently being accepted for the next round of all four scholarships and selections will be finalized after the September 29 deadline. The application consists of two short questions about applicant's education and future career goals, as well as any circumstances that affect the individual's need for financial assistance. Additional details, an archive of winners, and applications are available on SR Education Group's website.
About SR Education Group
Headquartered in Kirkland, WA, SR Education Group was founded in 2004. The company creates authoritative online resources for students seeking an education that best suits their budget and career aspirations, and currently provides over $250,000 in needs-based scholarships to students each year. SR Education Group is passionate about making quality education attainable for everyone and believes that objective information about education, careers, and educational financing should be free and easily accessible. For more information, please visit https://www.sreducationgroup.org/.