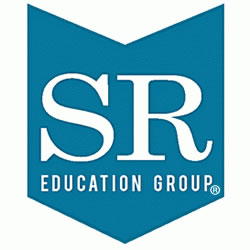 "In response to hearing they had won the $5,000 scholarships, students expressed their relief and gratitude, noting the tangible impact this money will have on their lives."
KIRKLAND, Wash. (PRWEB) April 22, 2019
SR Education Group, a leading education research publisher, has chosen 12 students to receive a total of $60,000 in scholarships this quarter. The company's quarterly scholarship program stems from their mission to make college more affordable and attainable for every student. The scholarship panel has just announced the following students as winners of the first round of 2019 scholarships:

Undergraduate Scholarship: Jarret Wonders of Kent State University, Kevwe Abamwa of University at Buffalo, Charles Barnett of Central Michigan University, and Shaunte Webb Austin of Stillman College
Military Scholarship: Anna Darelli-Anderson of the University of Utah and Lester Paclibar of Cosumnes River College
Graduate Scholarship: Shekesha Robinson of Wilmington University
Community College Scholarship: Kori-Ann Taylor of Northampton Community College, Alyssa Trim of East Arkansas Community College, Andrea Chavis of Fayetteville Technical Community College, Kimone Robinson of Prince George's Community College, and Melaina Goodman of Helena College University of Montana
Out of 1,160 applications, these students gave especially persuasive statements about their academic goals, career aspirations, and financial circumstances. In response to hearing they had won the $5,000 scholarships, students expressed their relief and gratitude, noting the tangible impact this money will have on their lives and how they feel that they have been enabled to fully pursue their education. One of the undergraduate scholarship winners, Kvwe Abamwa, responded to the news with invigorated determination, saying, "When all odds are stacked against you, keep moving forward, because there is always light at the end of the tunnel. This scholarship will help offset a huge financial burden, and I am forever grateful."
SR Education Group awards scholarships on a quarterly basis throughout the year. Applications for the next round of all four scholarship categories are currently being accepted; selections will be finalized after the deadline on June 30th. The application for undergraduate, graduate, and community college scholarships consists of two main questions: one about academic and career goals, the other about any circumstances that affect the individual's need for financial assistance. The military scholarship application has an additional question that asks about military experience and how that has fostered personal growth. Additional details, an archive of winners, and applications are available on SR Education Group's website.
About SR Education Group
SR Education Group was founded in 2004 by Sung Rhee. The company, headquartered in Kirkland, WA, creates authoritative online resources for students seeking an education that best suits their budget and career aspirations, and currently provides about $260,000 in needs-based scholarships to students each year. SR Education Group is passionate about making quality education attainable for everyone and believes that objective information about education, careers, and educational financing should be free and easily accessible. For more information, please visit https://www.sreducationgroup.org/.