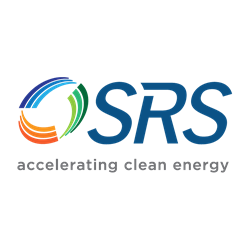 I'm pleased to see more and more Colorado business owners and real estate developers taking advantage of the C-PACE program to modernize their buildings and save on energy costs.
Trumbull, Conn. (PRWEB) August 18, 2017
Sustainable Real Estate Solutions (SRS) today announced that a new project has received financing through the Colorado commercial property assessed clean energy program (C-PACE). The Boulder offices of Room 214, a digital marketing and social media agency, will undergo energy efficiency and renewable energy improvements totaling $296,000, with financing provided by CleanFund, a private capital provider based in San Francisco. SRS administers Colorado's C-PACE program on behalf of the Colorado New Energy Improvement District (NEID), the program sponsor.
The building improvements will include new energy-efficient lighting; a new heating and cooling system; a new solar PV system; a new roof to support the system, and—a first for the Colorado C-PACE program—new electric vehicle charging stations. The improvements are projected to boost the value of the 26,000-square-foot office building by $165,333 and reduce its energy costs by approximately $289,000 over the lifetime of the improvements. In addition, the marketing agency will reduce its greenhouse gas emissions by 1,869 tons—the equivalent of removing 358 passenger vehicles, each driving for one year, from the roadways.
"I'm pleased to see more and more Colorado business owners and real estate developers taking advantage of the C-PACE program to modernize their buildings and save on energy costs," said Tracy Phillips, the program's director.
"We strive to help our customers implement innovative ways to enhance the performance, efficiency, and profitability of their facilities," said Jamie Lang, a partner at Energesco Solutions, which developed the project. "C-PACE is proving to be an outstanding way for building owners to finance these projects that will benefit their bottom line. It's structured in such a way that the building owner can include multiple energy-saving improvements, which are modeled ahead of time to figure out the best possible savings, and pay for them over a long period of time with fixed-interest, non-recourse financing that requires no money down. It's also a valuable tool for my business as I can now offer my customers a better way to finance their energy efficiency projects."
About Colorado C-PACE
Colorado C-PACE provides financing for energy and water improvements, including new heating/cooling systems, lighting, water pumps, insulation, and renewable energy projects for commercial properties. C-PACE offers long-term financing that covers 100 percent of the project cost and is repaid over a period of up to 20 years. The payments are structured as a regular line item on the property tax bill. When a property is sold, the C-PACE assessment stays with the property and can transfer to the new owner, who enjoys the ongoing utility cost savings associated with the project. Colorado C-PACE is administered by Sustainable Real Estate Solutions. Visit copace.com for more information.
About SRS
Sustainable Real Estate Solutions (SRS) partners with state and local governments to administer commercial property assessed clean energy (C-PACE) programs. Founded in 2010 by experienced commercial real estate and energy efficiency professionals, the company's proprietary technology-enabled PACEworx™ Platform streamlines the management of the data-intensive C-PACE technical and financial underwriting process. SRS's Investor Confidence Project-credentialed quality assurance methodology has facilitated more than $120 million in C-PACE financing nationwide—a level unmatched in the industry. SRS empowers C-PACE public-private partnerships across the county, including programs in California, Colorado, Connecticut, Ohio, Oregon, Rhode Island, Utah, and Virginia. The company is based in Trumbull, Connecticut.