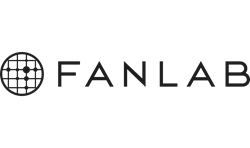 FanLab distills a database of thousands or millions into distinct fan segments, allowing for unprecedented segmentation and the development of meaningful fan communication strategies.
DENVER (PRWEB) November 10, 2020
SSB, a leading data management and analytics company, and Legend Labs, a renowned brand and communications consulting firm, have partnered to create FanLab, a collaborative offering that drives fan engagement to yield revenue growth for professional and collegiate sports organizations. By combining innovative expertise in operational systems, business intelligence and communications strategy, FanLab allows sports organizations to create new revenue streams and bolster existing ones by individually connecting with modern sports fans in a meaningful way.
Professional and collegiate sports organizations are experiencing rapid changes due to the COVID-19 pandemic. Fan engagement from traditional channels such as game attendance and TV viewership have plummeted, causing a significant decline in revenue. The need for personalized digital fan engagement to sustain organizations and fuel revenue generation has never been higher.
FanLab leverages SSB's Central Intelligence platform, the industry leading hub for fan data integration and analysis, which also includes an innovative new fan segmentation technology called Fan Factors. Informed by decades of experience with hundreds of sports organizations, Fan Factors defines the behavioral and brand engagement attributes of successful teams across the entire fan universe. Taking millions of data points from ticketing, donation, merchandise and CRM systems, Fan Factors classifies fans into three core segments - Disengaged, Casual, or Avid.
"Every fan differs in enthusiasm and devotion, which translates to variations in spending, engagement, attendance, advocacy and more," states Steve Hank, SSB's Senior Vice-President for Sports and Entertainment, Collegiate Athletics and Higher Education. "FanLab distills a database of thousands or millions into distinct fan segments, allowing for unprecedented segmentation and the development of meaningful fan communication strategies."
Segments can be broken down into fan personas, allowing for further personalization. This information informs and drives strategic brand and communications initiatives.
"Fan segmentation is a critical first step in building engagement strategies that grow loyalty and revenue," explains Jeff Hunt, Partner at Legend Labs. "How disengaged fans feel and think varies compared to Avid or Casual fans, and each group needs to be communicated with differently. With the right fan intelligence and a communications function built to tell great stories with rich content, organizations can personalize engagement, measure results and continuously optimize."
To help organizations prioritize how and where they invest to drive fan engagement, FanLab has developed a free and easy Organizational Readiness Assessment that delivers actionable recommendations. The assessment is built on FanLab's understanding of attributes successful organizations share, and a growing recognition that all leaders need to be well versed in the operational systems they use, how data can be leveraged, and how branding, storytelling and reputation management can meaningfully impact business results.
To learn more about FanLab's offerings and capabilities, join SSB and Legend Labs for the first of a series of hourlong webinars on Thursday, November 19th at 1 p.m. CT. To complete a complementary Organizational Readiness Assessment, read more about FanLab, or to register for the upcoming webinar, visit FanLab.us.
About SSB
SSB maximizes revenue and fundraising efforts for the higher education, collegiate athletics, professional sports and nonprofit industries through data management, data analytics, gift matching and CRM products and services. SSB provides ongoing access to relevant, real-time data and business intelligence that can be easily implemented toward driving fundraising and revenue goals. SSB serves over 1,500+ professional sports organizations, collegiate athletic departments, higher education institutions and non-profits. SSB was named the 2017 Microsoft U.S. Education Partner of the Year and is a contracted provider through E&I Cooperative Services. SSB is backed by Austin-based private equity firm Strattam Capital, and has offices in Denver, Nashville, and the Washington DC area. Learn more at http://www.ssbinfo.com or visit LinkedIn or Twitter.
About Legend Labs
Legend Labs provides brand and communications consulting services to help organizations grow and protect their brands in the digital age. With extensive experience working with higher education institutions and professional sports organizations and athletes, Legend Labs has developed a comprehensive understanding of effective fan engagement as well as the brand and reputation challenges faced by universities, leagues, conferences, and teams. Legend Labs has offices in Austin and New York. Learn more at http://www.legendlabs.com.