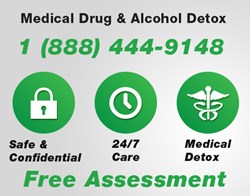 St. Paul, MN (PRWEB) December 15, 2013
A St. Paul treatment center is announcing that it is undertaking a new treatment program focused upon decreasing the number of opiate-related deaths in St. Paul and surrounding counties through Drug Addiction Treatment Centers.
According to a report from Drug Abuse Dialogues, heroin-involved hospital emergency department visits nearly tripled from 2004 to 2011 (from 1,189 to 3,493), growing 54.8 percent from 2010 to 2011 alone. Emergency department visits for prescription opioids grew as well, most notably "unspecified opioids/opiates," increased ten-fold from 2004 to 2011, and "total narcotic analgesics" more than doubled from 1,940 in
2004 to 4,836 in 2011 (a 149.3 percent increase).
From 2010 to 2011, ED visits involving "unspecified opioids/opiates" increased 40.8 percent, and "total narcotic analgesics" increased by 2.9 percent.
The program offers a collective style of treatment options for clients. Ultimately, its bottom line is to help all clients leave the addiction treatment center with a structure in place for life outside of it. People come into these types of centers looking either for a new life or relief from their pain, and counselors and therapists on staff are ready to help.
Entering the St. Paul rehab center gives clients a new chance to be responsible members of society once again. They come to find themselves, discover new levels of self-esteem, and a spirituality that works.
An initial step is detoxification from all mind-altering substances. This is overseen by a well-trained medical staff, making sure clients are supported, guided and nurtured through these initial hours and days free from their drug of choice.
This is followed by counseling and therapeutic help and support. Once people leave the treatment center, outpatient care and support is strongly suggested by counselors. When it's all put together, from detoxification to outpatient care, the substance abuse treatment center gives people a second chance.
For more information on the treatment center in St. Paul, visit http://drugsdetox.org or call (888) 444-9148.