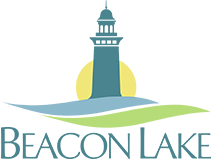 ST. AUGUSTINE, Fla. (PRWEB) January 20, 2023
The St. Johns County School Board is excited to announce that the plans have been approved for a new school to be developed in Beacon Lake. The school will accommodate approximately 1500 students from kindergarten through the 8th grade. The school is set to be built on 40 acres of land on Twin Creek Drive. This is just one of several school developments that have been approved in recent years.
The St. Johns County School District is one of the highest-ranking educational systems in the State of Florida. This is one of many reasons that an increasing number of families continue to relocate to the area. In fact, the number of residents in St. Johns County, Florida has grown by nearly 6% over the past year alone.
St. Johns County School District has approved a long-term plan to build four schools over the next five years. The district hopes that these new developments will help alleviate overcrowding. These educational establishments are expected to be completed in time for the 2024-2025 school year.
The latest school that has been approved for development in Beacon Lake is much needed to accommodate the growing community. Beacon Lake is a housing community that is located between St. Augustine and Jacksonville. Families are attracted to this luxury housing community for its convenient location, small-town vibes, and amenities.
The Beacon Lake Community is also welcoming new families to join their growing community. Beacon Lake recently announced their builders are now selling in phase 3B of their site development. New homes are now available in the community starting in the low 400s. Any individuals who are interested in learning more about life in Beacon Lake are encouraged to reach directly out to the community.
More About Beacon Lake
Beacon Lake is a well-sought housing community that is located on 630 acres of nature reserve in Northern Florida. Families choose Beacon Lake for the community's excellent location, friendly, family-centric atmosphere, and an extensive list of premier amenities.
Beacon Lake Community Amenities:

Junior Olympic-Sized Swimming Pool w/Splash Park
Walking/Running/Biking Trails
On-Site Fitness Center
43-Acre Paddle-Friendly Lake
8,200 Sq. Ft. Lake House
Community Events
Dog Park
Kayak/Canoe Area
State-of-the-Art Fitness Facility
Tennis Courts
Beacon Lake residents have access to the most prestigious schools, hospitals, and recreational activities in Florida.
Reach out to Beacon Lake directly if you are considering relocating to the St. Johns County, Florida area.