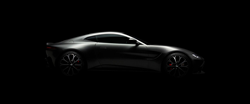 ST. LOUIS (PRWEB) December 18, 2018
Though buying vehicles pre-owned is a popular way for drivers to enjoy exotic autos, one exotic and high-end luxury car dealership in St. Louis offers consumers the opportunity to lease their dream car.
The dealership, St. Louis Motorcars, has lease offers on a few different models, but this month they are highlighting the Aston Martin Vantage in particular. Recently, a model information page was developed and added to the dealership's website, offering consumers a simple and easy-to-understand way of researching details about the car.
In addition to key vehicle specifications, such as the 2019 Aston Martin Vantage's top speed of 195 mph, the page also contains numerous photos that give consumers an extensive view of both the interior and exterior of the vehicle. For drivers outside the St. Louis area, the page also provides information on St. Louis Motorcar's nationwide car transport service, available for car sales and for service needs.
Those who find the Aston Martin Vantage to be an appealing option for their next vehicle will also find that the 2019 Vantage Coupe is available to lease at St. Louis Motorcars for as low as $1,799 per month for 36 months, with no down payment required for approved and qualified consumers. That monthly payment is with a manufacturer's suggested retail price of $163,401. The offer expires on Dec. 31, 2018.
St. Louis Motorcars is located at 1 Arnage Blvd. in Chesterfield, Mo. Those interested in learning more about the Aston Martin Vantage or any other available vehicle are encouraged to call the dealership at 636-489-3788. More info is also available on the dealership website at http://www.stl.cars, where the entire inventory at St. Louis Motorcars can be viewed online.