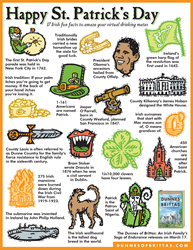 New Novel Celebrates Irish Journey to America.
PENTALUMA, Calif. (PRWEB) March 11, 2021
Title: The Dunnes of Brittas: An Irish Family's Saga of Endurance
Kevin Lee Akers
In the grand storytelling tradition of Anthony Trollope, Leon Uris and Colleen McCullough, comes The Dunnes of Brittas, a sweeping historical saga beginning in an aristocratic yet fragile Ireland.
The illustrious and ancient Dunne family ruled over land in the heart of Ireland since time immemorial. General Edward Dunne, the clan chieftain, and his family lived in the manor house known as Brittas. His estate agent and cousin Peter Dunne raised his brood in the servant's wing. These two related yet very separate branches struggle to secure their futures during the country's darkest, most formidable years. As Ireland is crumbling, the West is rising in golden sunshine.
The novel follows the Dunnes to Antebellum New Orleans, South America and finally to San Francisco where they struggle to create their own family dynasties. Sharing in each other's triumphs and tragedies, they finally discover that their strength doesn't derive from their separate branches but their common roots.
Rich with historical detail and memorable characters, the novel is loosely narrated by Aunt Lucy who writes to her niece: "My hope is that just maybe Sarafrances will appreciate how many careful plans, impulsive decisions and MIRACLES of the past it took for her to have the kind of life she now enjoys."
St. Patrick's Day Infographic: https://www.dunnesofbrittas.com/happy-st-patricks-day/
The Dunnes of Brittas: An Irish Family's Saga of Endurance is published by Bassett Street Press.
ISBN: 978-1-057885-0702 (e-book)
ISBN: 978-1-7923-5261-4 (paperback)
ISBN: 978-1-7923-5262-1 (hard cover)
Available at: https://www.amazon.com/Dunnes-Brittas-Irish-Familys-Endurance-ebook/dp/B08PW26FRD
About the author
Kevin Lee Akers is an award-winning designer, illustrator and author of All Wrapped Up! Groovy Gift Wrap of the 1960s. His interest in Ireland, San Francisco and the nature of family culminates in the authorship of his first novel, The Dunnes of Brittas.
http://www.dunnesofbrittas.com
http://www.kevinakers.com
The Dunnes of Brittas on social media:
http://www.facebook.com/The-Dunnes-of-Brittas-111980943919385/
http://www.instagram.com/dunnes_of_brittas
https://www.goodreads.com/book/show/56349412-the-dunnes-of-brittas
Source: Bassett Street Press