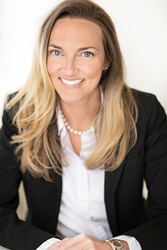 "Kelley is a great champion for our industry and remains on the pulse of the coronavirus disease pandemic given her background in counter bioterrorism." - Howie Lind, president and executive director of ISOA
WASHINGTON (PRWEB) November 19, 2020
International Stability Operations Association (ISOA) recently elected Kelley DeConciliis, chief operating officer of SASSI (Special Aerospace Security Services Inc.), as its new chairman of the board of directors. ISOA represents more than 130 government contracting companies in the stability sector operating in high-threat, unstable environments, specifically in the Middle East and Africa.
DeConciliis has served on the ISOA board of directors for the last four years, including as vice chairman. "I am grateful to my fellow board members for supporting me in this role to lead ISOA during this important period in our history," DeConciliis said. "I have seen such resilience within our association and member companies in the last year due to our strong working relationship with our government partners, the Pentagon and policymakers on the Hill."
"Kelley is a great champion for our industry and remains on the pulse of the coronavirus disease pandemic given her background in counter bioterrorism," said Howie Lind, president and executive director of ISOA. "ISOA will benefit from her expertise as we navigate our association through these unprecedented times."
As an advocate in the national security sector, DeConciliis will speak this week at the 35th U.S. Department of State Overseas Security Advisory Council (OSAC) Annual Briefing, along with former Central Intelligence Agency (CIA) Director of Security Mary Rose McCaffrey. The discussion will focus on "Women in National Security and Beyond."
About ISOA:
ISOA is a global, nonprofit association, whose mission is to serve as the primary point of strategic engagement for the government and private sector in support of stability operations worldwide, providing critical services in fragile environments in an accountable, transparent and ethical way. ISOA serves the implementing community, providing member services focused on contracting, partnerships, regulatory and legal developments, research initiatives and policy movement. For more information, visit stability-operations.org.