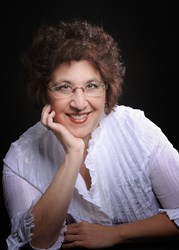 How not to become a 'stage momster.'
Denver, CO (PRWEB) July 23, 2013
The high level of publicity and current popularity of "glitz" child beauty pageants and the accompanying stories about stage mothers gone wild, makes it tough for many parents to know how to protect their children while still allowing them to participate in the performing arts. Author Karen Kataline, MSW is a former child performer and beauty pageant contestant who has some solid tips on how to encourage your child's artistic inclinations without becoming a "stage momster."
"The worst examples of irresponsible parenting abound on national television with programs like "Toddlers and Tiaras" and "Dance Moms," Kataline says. "They reward the most egregious parents with exactly what they crave—fame and recognition by proxy. From kids being forced to rehearse for hours on end and drink "go-go juice", to truly horrifying cases of mothers who train their toddlers to look and behave like burlesque queens. Some parents just don't understand the potential long-term damage to their children and others don't seem to care."
With more education and information, Kataline hopes parents and the public will solidly reject these models. But in a complex world, it's hard to know where the boundaries are and how to set them. What constitutes the sexualization of a child? How do I know if I'm going too far or pushing my child too hard?
Here are a few tips:
1. First and foremost, have an honest talk with yourself. Do you "need" your child to be on the stage and if so, why? Do you have unrealized theatrical dreams of your own? If so, why not pursue them for yourself rather than pushing your child to fulfill them? You'll get more personal satisfaction and you'll allow your child to discover her own talents in her own way.
2. Pushing too fast towards puberty: Puberty is a confusing time for the healthiest of children but pushing a toddler into the sexual challenges of puberty prevents her from mastering the other important stages of development that are necessary to negotiate them. When a child is encouraged or forced to display overt sexuality, even if she merely mimics what she sees, it can create serious confusion and conflict in the developmental process. Many kids are in a hurry to grow up, but a responsible parent needs to know when to put on the breaks and give special attention to how wonderful childhood can be. Don't let them miss it.
3. It's not uncommon for children to be "star struck," especially those who watch a great deal of television. When they watch highly sexualized performances of pop stars, they often want to emulate them. Let them know that Hollywood often creates fantasy and "perfection" in order to sell products and services. Teach her to be an independent thinker and she will develop her own style in her own time.
4. Remember that children must master certain developmental stages before they can successfully move to more advanced ones. Rushing them through those stages only delays or arrests healthy development and puts them at risk for a host of unnecessary and potentially serious psychological disturbances.
Karen Kataline, MSW received her master's degree from Columbia University and has practiced in a variety of non-profit and corporate settings. She has taught communications and public speaking at the New School for Social Research, Parsons School of Design in New York, New Jersey's Montclair State College, and Fairleigh Dickenson University, among others. Her book, FATLASH! won three top honors from the 2013 National Indie Excellence Awards (NIEA), a first place Evvy Award from the Colorado Independent Publishers Association (CIPA) and was a finalist in the 2013 Foreword Reviews Book of the Year Awards.