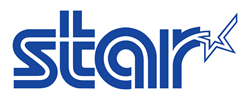 "We are now releasing the extended platter to help larger retailers complete weighted transactions with complete accuracy and ease." - Michael Hanson, Executive VP of Star Micronics
SOMERSET, N.J. (PRWEB) December 07, 2020
Star Micronics, a leading manufacturer of mobile, point of sale (POS), and customer engagement technologies, is pleased to announce the new Extended Platter for the mG-S8200. The platter will be a simple addition that will allow Star to provide a wider range of support to those who are currently using the mG-S8200 and need additional platter space.
The lightweight platter measures 8.5" x 9" (WxL), with a stainless-steel finish. It is easy to install or reposition, as it simply gets placed on top of the original platter, with pegs to keep the extended platter in place. Fit for the mG-S8200, the extended platter will allow retailers such as yogurt shops, produce stands, or candy shops to measure more items at one time, helping to make the entire transaction a quicker and smoother process.
The NTEP certified mG-S8200 is ideal for large capacity measurements. With the ability to measure substances up to 8200g or 18lb, this scale is ideal for retailers that are offering heavier weighted items, or may need to weigh multiple items at once. Designed for modern retail, the POS scale is compatible with Windows, Android, and iOS, and features interfaces including Bluetooth, USB, and serial.
"Star released our mG-Scales with the intention of providing full point of sale solution to any retail market," says Michael Hanson, Executive Vice President of Star Micronics. "We are now releasing the extended platter to help larger retailers complete weighted transactions with complete accuracy and ease."
About Star Micronics
Star Micronics, a world leading point of sale provider, has designated a portfolio of printing, secure cash management, and customer engagement solutions for any retail or hospitality establishment with a POS or mPOS environment. Star Micronics's Software Development Tools allow integrators to utilize Star hardware solutions with any Android™, iOS®, and Windows® devices with their application. Always leading, and always innovating, Star Micronics has developed printing solutions including CloudPRNT, AirPrint-certified printing, Lightning connectivity, and the future-proof mCollection which includes printers, scales, stands, peripherals, and more. For more information, visit http://www.starmicronics.com or follow us on LinkedIn, Twitter, Facebook, Instagram, and YouTube.