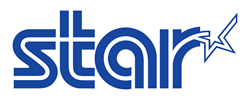 "This simple yet effective label solution will put restaurants' and customers' minds at ease as the industry adapts and continues to prioritize safety." - Christophe Naasz, Director of Business Development, Star Micronics
SOMERSET, N.J. (PRWEB) June 03, 2020
Star Micronics, a leading manufacturer of mobile, point of sale (POS), and customer engagement technologies, is excited to announce the addition of a tamper-proof labeling solution designed to securely seal delivery, catering, and to-go food and beverage orders.
The labels, featuring a best-in-class tamper-evident design, are available in three sizes: 3" round labels to seal takeout bags; 2" x 4" labels to seal larger bags or to close the mouths of bags; and 0.75" x 6.5" labels to close drink lids. Each label size can be easily and efficiently applied by hand, and each roll delivers 500 labels. The labels come pre-messaged, reading "Sealed for Freshness," but the message can be customized for large opportunities or recurring specific needs.
Designed with security as a priority, the labels provide added post-preparation quality control by delivering visual evidence if a label has been removed or repositioned. With proven on-packaging performance, the labels are an ideal solution to securely seal food for delivery or pickup orders.
Complete the labeling solution with dependable, easy-to-use label dispensers featuring a small tabletop design and a mechanical bench top that is constructed of steel for years of reliable use. Adaptable to fit any restaurant's needs, the dispensers can fit multiple labels and can accommodate labels with up to a 7" diameter. Two sizes of dispensers are offered: 3" wide and 4.5" wide. Thanks to its unique cradle design that holds labels securely and separately, the dispenser can handle any core size and enables easy label roll changes. The dispenser can be used for single or multiple rolls, with label separators available for purchase as needed.
"We look forward to expanding our restaurant point of sale offering to include even more safe and secure solutions," said Christophe Naasz, Director of Business Development at Star Micronics. "This simple yet effective label solution will put restaurants' and customers' minds at ease as the industry adapts and continues to prioritize safety."
About Star Micronics
Star Micronics, a world leading point of sale provider, has designated a portfolio of printing, secure cash management, and customer engagement solutions for any retail or hospitality establishment with a POS or mPOS environment. Star Micronics's Software Development Tools allow integrators to utilize Star hardware solutions with any Android™, iOS®, and Windows® devices with their application. Always leading, and always innovating, Star Micronics has developed printing solutions including CloudPRNT, AirPrint-certified printing, Lightning connectivity, and the future-proof mCollection which includes printers, scales, stands, peripherals, and more. For more information, visit http://www.starmicronics.com or follow us on LinkedIn, Twitter, Facebook, Instagram, and YouTube,