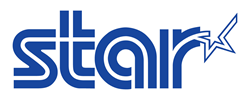 "The TSP654IISK meets both business' and customers' demands by enabling streamlined restaurant operations as well as greatly improving order accuracy." - Michael Hanson, Executive VP of Star Micronics
SOMERSET, N.J. (PRWEB) September 22, 2020
Star Micronics, a leading manufacturer of mobile, point of sale (POS), and customer engagement technologies, is excited to announce the upgrade of the TSP654IISK with taken sensor to its line of label printing solutions.
The TSP654IISK is designed to work with liner-free labeling applications. The repositionable thermal labels can stick to virtually any surface and can be removed easily if needed and reapplied leaving behind no residue. Ideal for restaurant takeout, delivery, and drive-through services, liner-free labels can be used for a modified item only or the entire order by attaching it to the bag. The labels stay with and track an order through the entire preparation process, improving order accuracy and creating a better bottom line. Additionally, the labels maintain image integrity because they are engineered to preserve thermal images in demanding applications.
The printer's taken sensor helps users avoid missing any orders and allows for flexible, efficient kitchen operations. The sensor's paper holding function delays printing the next order's data if the previous ticket has not been taken, allowing users to manage each order efficiently, especially during busy times when many orders are received. The taken sensor also includes a forced paper ejection setting, which forces the next order to print after a certain amount of time, in the event that a user forgot to remove a ticket. Lastly, the taken sensor features an option for a hold paper reminder, a buzzer which continues to sound until a ticket is taken. The taken sensor can be disabled for compatibility with older printer models.
Designed with connectivity and ease-of-use as a priority, the TSP654IISK includes USB, Ethernet, CloudPRNT/WebPRNT, Bluetooth, serial, parallel and wireless connectivity options, as well as compatibility with the StarPRNT SDK for iOS, Android, and Windows.
"The online ordering market is flourishing, and we expect to see that trend continue as the world adapts to the new normal," said Michael Hanson, Executive Vice President at Star Micronics. "The TSP654IISK meets both business' and customers' demands by enabling streamlined restaurant operations as well as greatly improving order accuracy."
About Star Micronics
Star Micronics, a world leading point of sale provider, has designated a portfolio of printing, secure cash management, and customer engagement solutions for any retail or hospitality establishment with a POS or mPOS environment. Star Micronics's Software Development Tools allow integrators to utilize Star hardware solutions with any Android™, iOS®, and Windows® devices with their application. Always leading, and always innovating, Star Micronics has developed printing solutions including CloudPRNT, AirPrint-certified printing, Lightning connectivity, and the future-proof mCollection which includes printers, scales, stands, peripherals, and more. For more information, visit http://www.starmicronics.com or follow us on LinkedIn, Twitter, Facebook, Instagram, and YouTube.