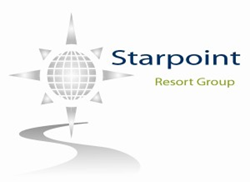 Las Vegas (PRWEB) September 17, 2015
Many travelers out there feel that nothing is better than taking the time away from work to have a much needed vacation. Starpoint Resort Group knows that one of the most anticipated events of the year for most families is often a vacation, and that's why it is taking the time to ensure the proper steps are taken to create the best experience possible.
Starpoint Resort Group knows that travelers from around the world are looking for vacation destinations that offer affordable fun that is exciting and entertaining. Many people out there are aware that Las Vegas offers a variety of different entertainment options for travelers to enjoy, but many might not know this city is especially known for some thrilling experiences. Here are a couple of Starpoint Resort Group's favorite picks:
1. SkyJump Las Vegas: Located at the famed Stratosphere, this experience is one that Starpoint Resort Group shares is a pure rush. All those who want to feel superhuman during their leap off of one of Las Vegas's tallest buildings will find themselves in an elevator and getting off at the 108th floor which leads to where travelers look down a ledge that is more than 850 feet above the ground. Perfect for anyone who wants to live on the edge during their vacation this fall.
2. Rides at the Stratosphere: Vacationers who love thrill rides will want to spend an entire day at the Stratosphere. Starpoint Resort Group shares this famous casino is home to quite a few different choices, including Big Shot, Insanity and X-Scream. Big Shot launches riders more than 160 feet while riding at more than 40 miles per hour. Insanity, true to its name, spins in circles more than 900 feet above the famous Las Vegas Strip. And last but not least, X-Scream features a scary twist where travelers stop more than 30 feet over the edge of the building, feeling as if they are going to fall.
Starpoint Resort Group knows any of these choices will entertain all adrenaline-loving vacationers out there during their trips this year. For more information about planning a Las Vegas vacation, visit Starpoint Resort Group at http://starpointresortgroup.com.
###
Phone: (866) 654-3247
Email: info(at)StarpointResortGroup(dot)com
Press release distributed by JW Maxx Solutions, a leader in content management solutions and part of a family of companies that includes Enterate Ahora.