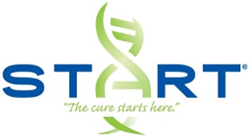 "We are extremely excited about the opportunity to work with the outstanding team at START Mountain Region and feel that they will be an excellent addition to our global START family, while allowing us to continue our mission of extending hope and improved treatments to patients living with cancer"
SAN ANTONIO (PRWEB) June 10, 2021
San Antonio-based South Texas Accelerated Research Therapeutics is pleased to announce the creation of its newest site, START Mountain Region in Salt Lake City, Utah. The START Mountain Region program has been created in partnership with Utah Cancer Specialists. This group, comprised of 19 oncologists, is the premier community oncology practice in Salt Lake City. START, with the support of 20 skilled early phase drug research physicians, conducts Phase I clinical trials for anticancer drugs in San Antonio, Texas, Grand Rapids, Michigan, and Madrid, Spain.
"We are extremely excited about the opportunity to work with the outstanding team at START Mountain Region and feel that they will be an excellent addition to our global START family, while allowing us to continue our mission of extending hope and improved treatments to patients living with cancer," said Amita Patnaik, M.D., FRCP(C), Co-Director, Clinical Research at START San Antonio.
The addition of START Mountain Region further extends the reach of START as one of the largest international Phase I cancer research trialist organizations around the world. "We are proud to continue as leaders in this field," said Patnaik.
START focuses on Phase I drug trials to evaluate drug safety, determine safe doses, and identify any side effects. The U.S. Food and Drug Administration must give clearance for such trials before they can be conducted. START plays a pivotal role in the search for innovative ways to treat patients when they do not respond to standard treatment. The organization provides access to cutting edge new therapies for patients in the community setting.
About START:
The mission of START is to accelerate the development of new anticancer drugs that will improve the quality of life and survival for patients with cancer and lead to its eventual cure.
Website:
http://www.startthecure.com
http://www.thestartcenter.com
Facebook
@TheSTARTCenterforCancerCare
Instagram
https://www.instagram.com/thestartcenterforcancercare/
Twitter
@TheSTARTCenter
LinkedIn
https://www.linkedin.com/company/the-start-center-for-cancer-care